Regular price
Sale price
$16.00 USD
Unit price
per
Sale
Sold out
This is a step-by-step facilitation guide with Miro and PowerPoint templates to run a workshop on the topic of "Writing User Stories" for Agile teams.
Teach your team how to create great user stories and organize the Product Backlog, how to split work in an Agile way, and deliver high-value functionality.
Audience
The purpose of the workshop is to introduce the teams to the concept of user stories to deepen their understanding of it and provide enough time to practice writing user stories and splitting them.
This workshop assumes basic knowledge of the Product Backlog, so prior training or discussions are recommended for newcomers.
The workshop specifically targets teams using user stories but struggling with their understanding and implementation. Its focus is on creating high-value requirements through a customer-centric approach to product development. 
Why use this tool?
This facilitation guide is a great addition to your Scrum Master's toolbox.
It gives you all the tools you need to run a highly engaging and effective workshop with minimal preparation and little stress.
And it is ready for remote facilitation with handy Miro templates and give you lots of flexibility with editable workshop materials in PowerPoint.
What's included?
The facilitation guide includes all the key information to get the best results out of this workshop:
NEW! Workshop one-pager. A quick overview of the whole workshop on a single page for you to easily refer to when you facilitate.
NEW! In-person preparation checklist. Make sure you have everything you need to run the workshop in person.
NEW! Printable materials for in-person workshop.
Clear agenda with timestamps. Helps you prepare and time your workshop properly.
Learning objectives. Gives you clarity around what the team should learn by the end of the workshop.
Preparation guide. Quick tips on how to prepare for either virtual or in-person workshop and what you will need.
Virtual board template. A ready-to-use template you can copy and paste into your own Miro account for quick facilitation.
Step-by-step instructions. Clear instructions will guide you through each exercise even if you've never run a workshop before. Variations are also provided where relevant, for virtual and in-person delivery in case it impacts the exercise.
Engaging exercises. This is not a presentation, but rather a set of engaging group activities with short teaching blocks along the way. You'll have all the explanations you need to run the exercises with success.
Additional resources. Not only this workshop helps your team learn, when you prepare, you will also be able to learn in-depth details about the topic itself so that you can WOW! your team with your knowledge :)
Facilitator's notes. All throughout the facilitation guide, you'll find quick tips and tricks for exercises and teaching blocks for smooth facilitation.
What will you get in the package?
32+ pages of the guide as PDF downloadable.
Editable PowerPoint presentation with 15 slides
Miro template ready for virtual delivery. Just copy-and-paste the content in your own Miro board and invite your team members to join.
Share
View full details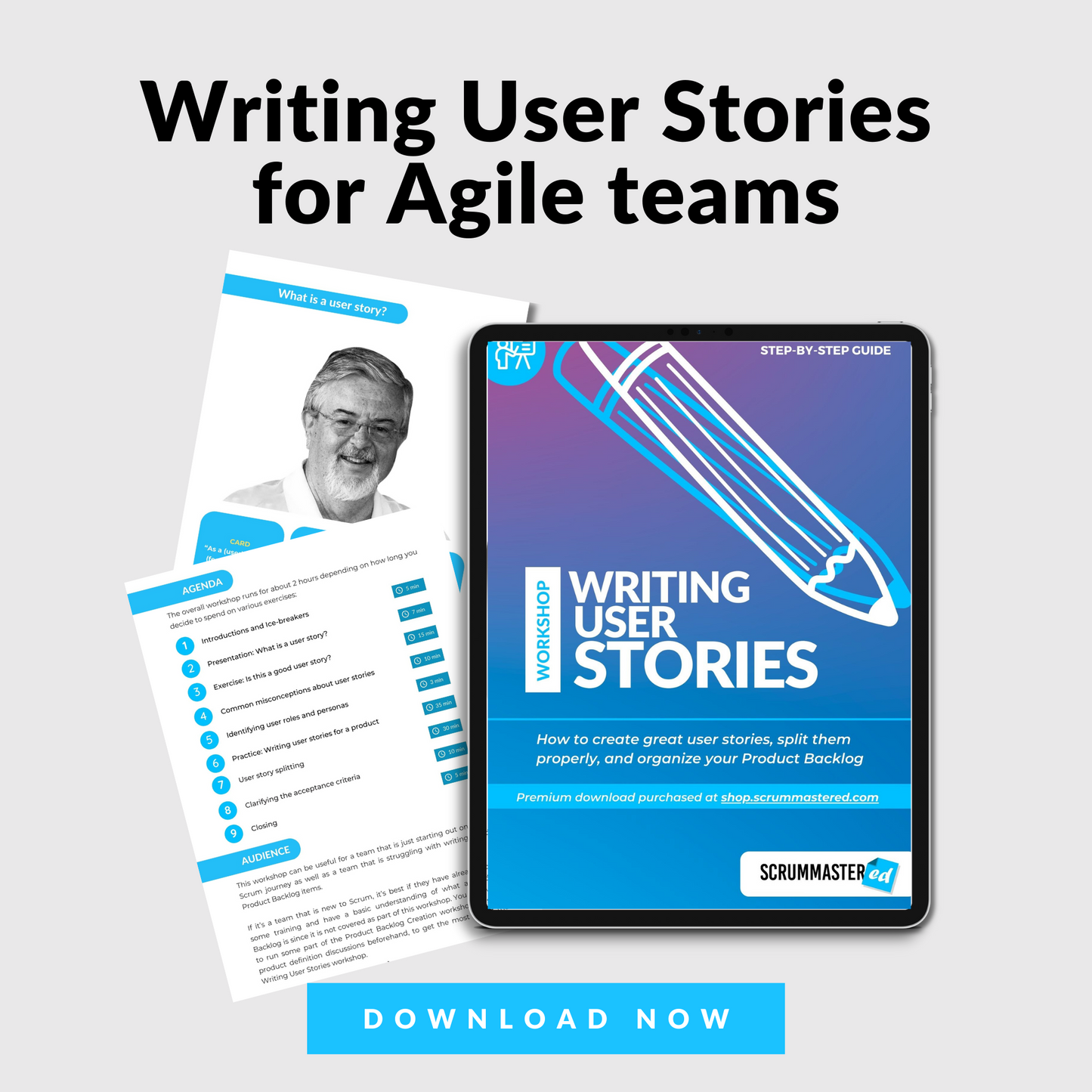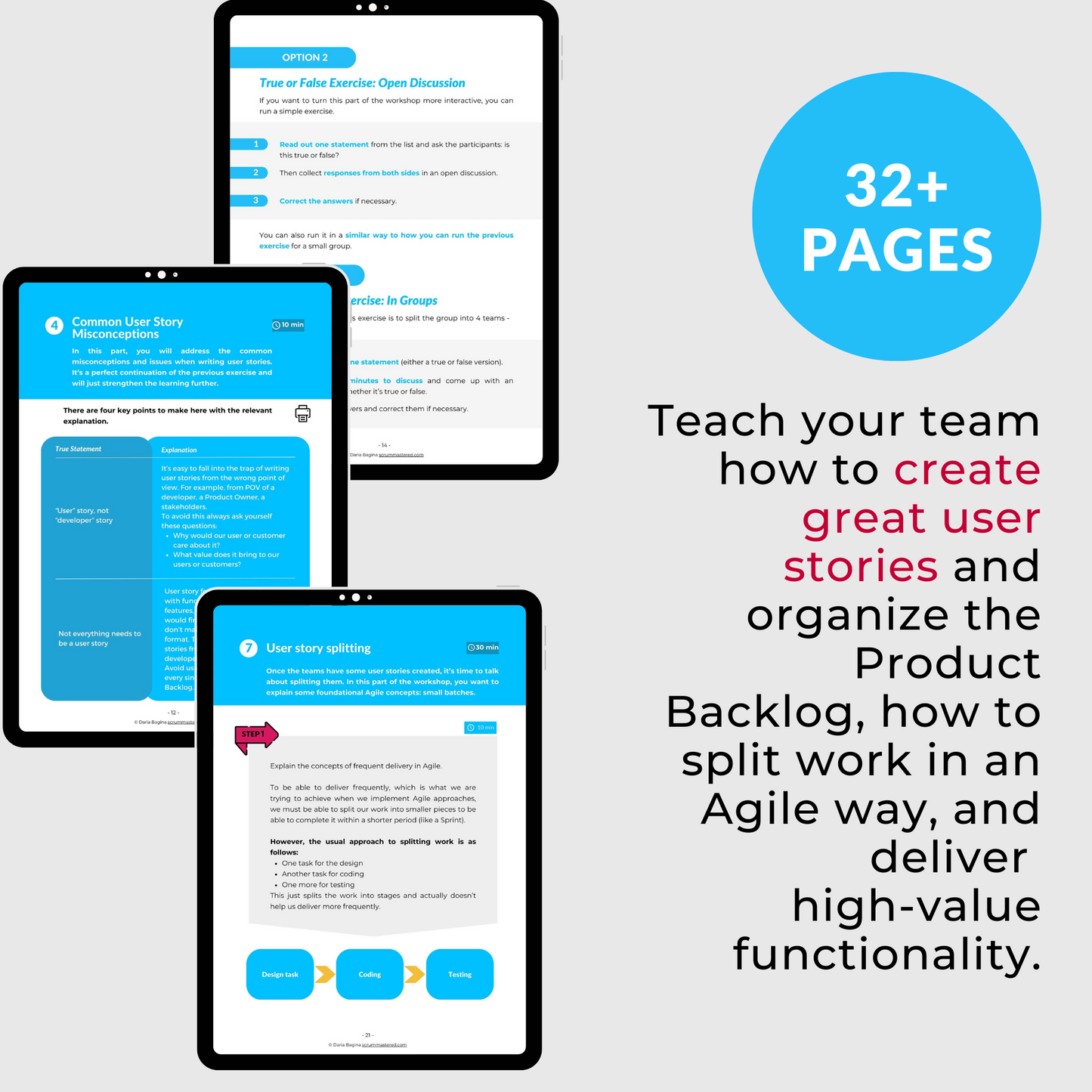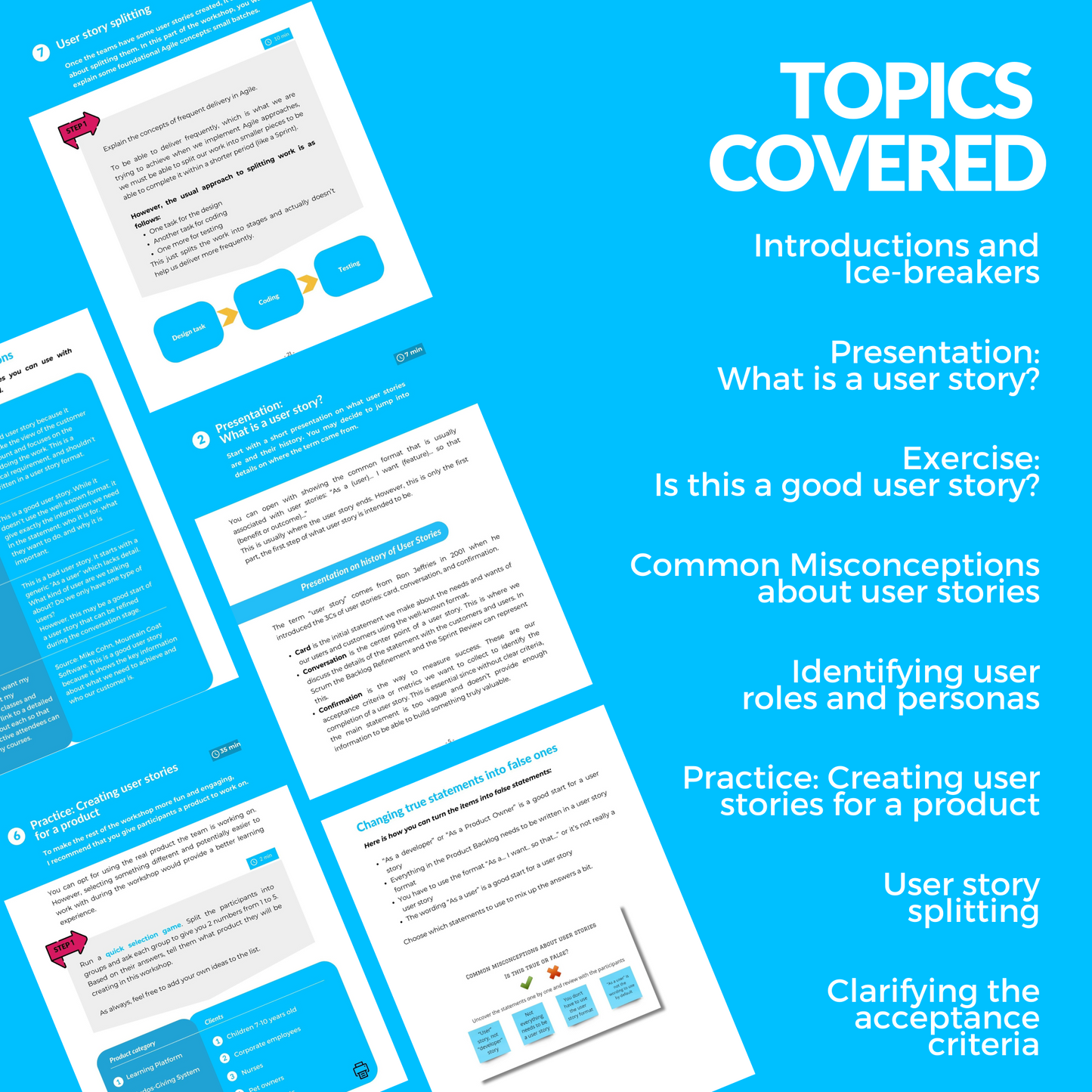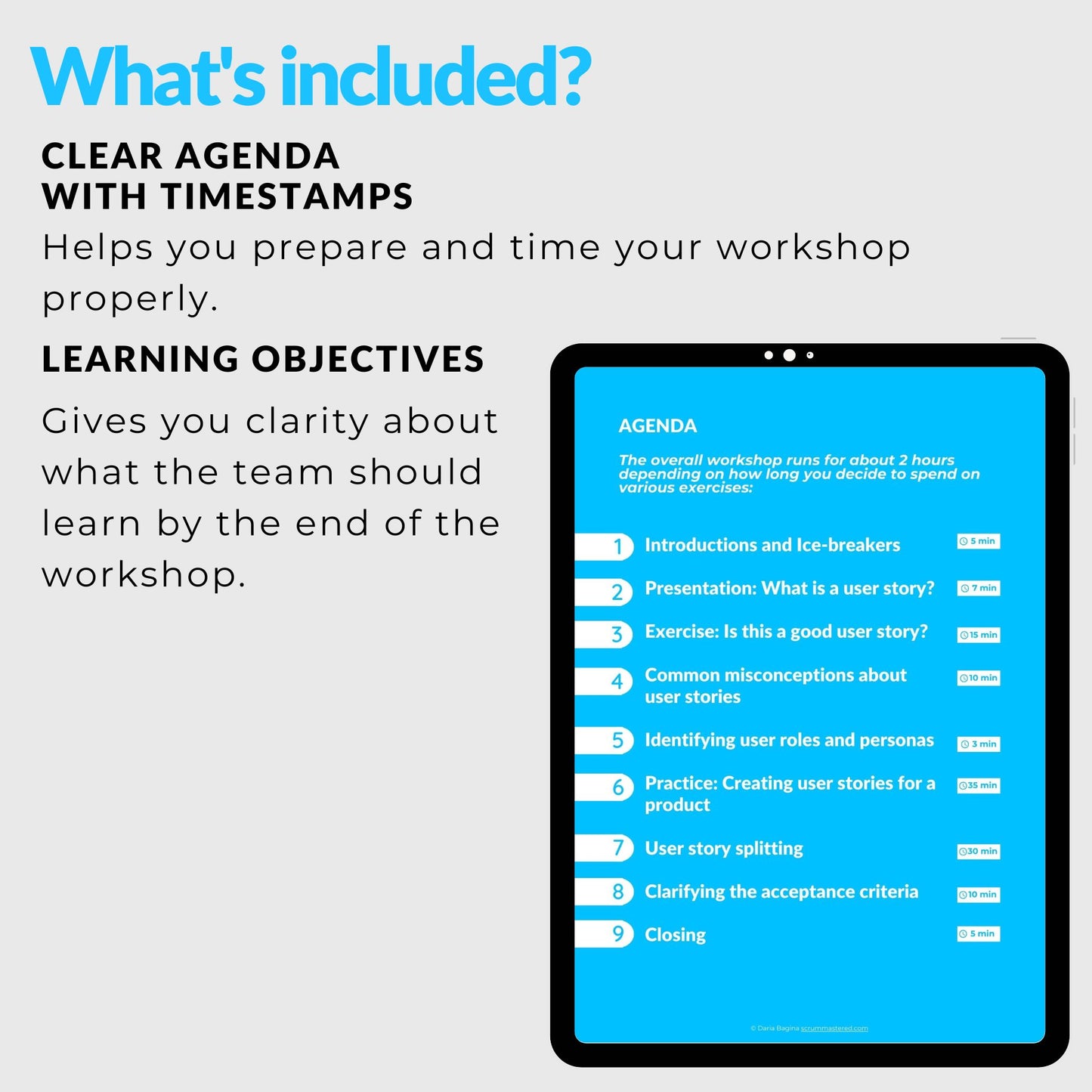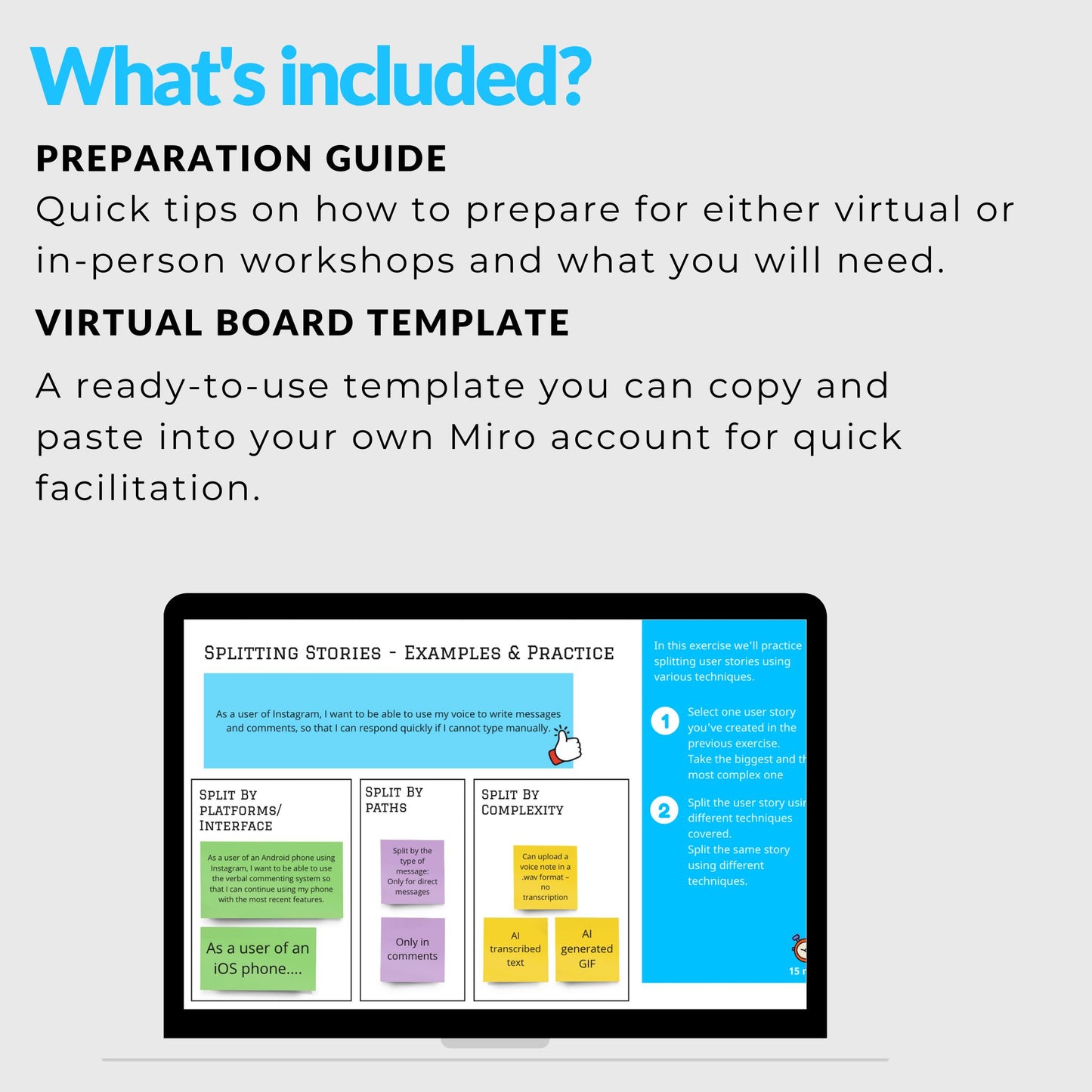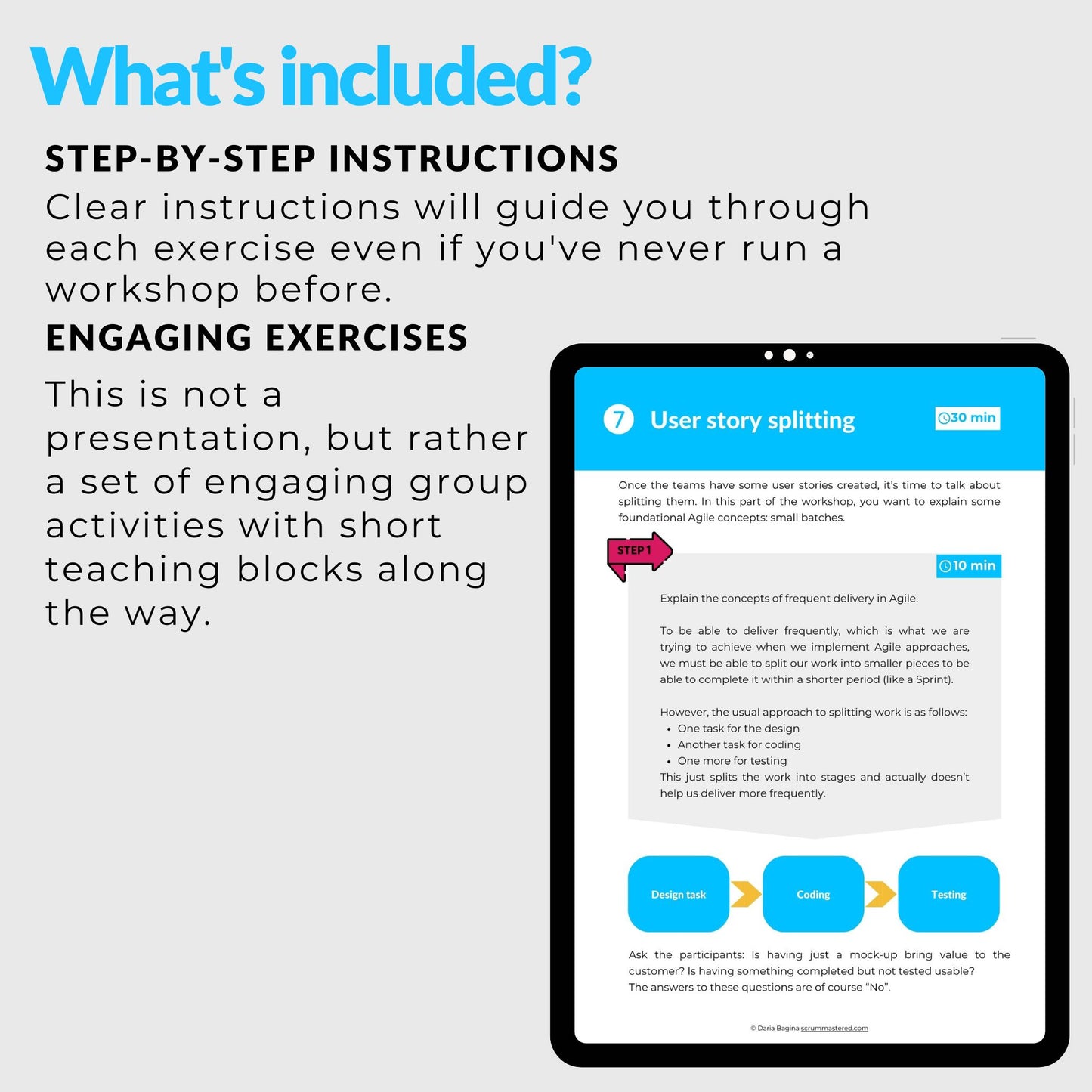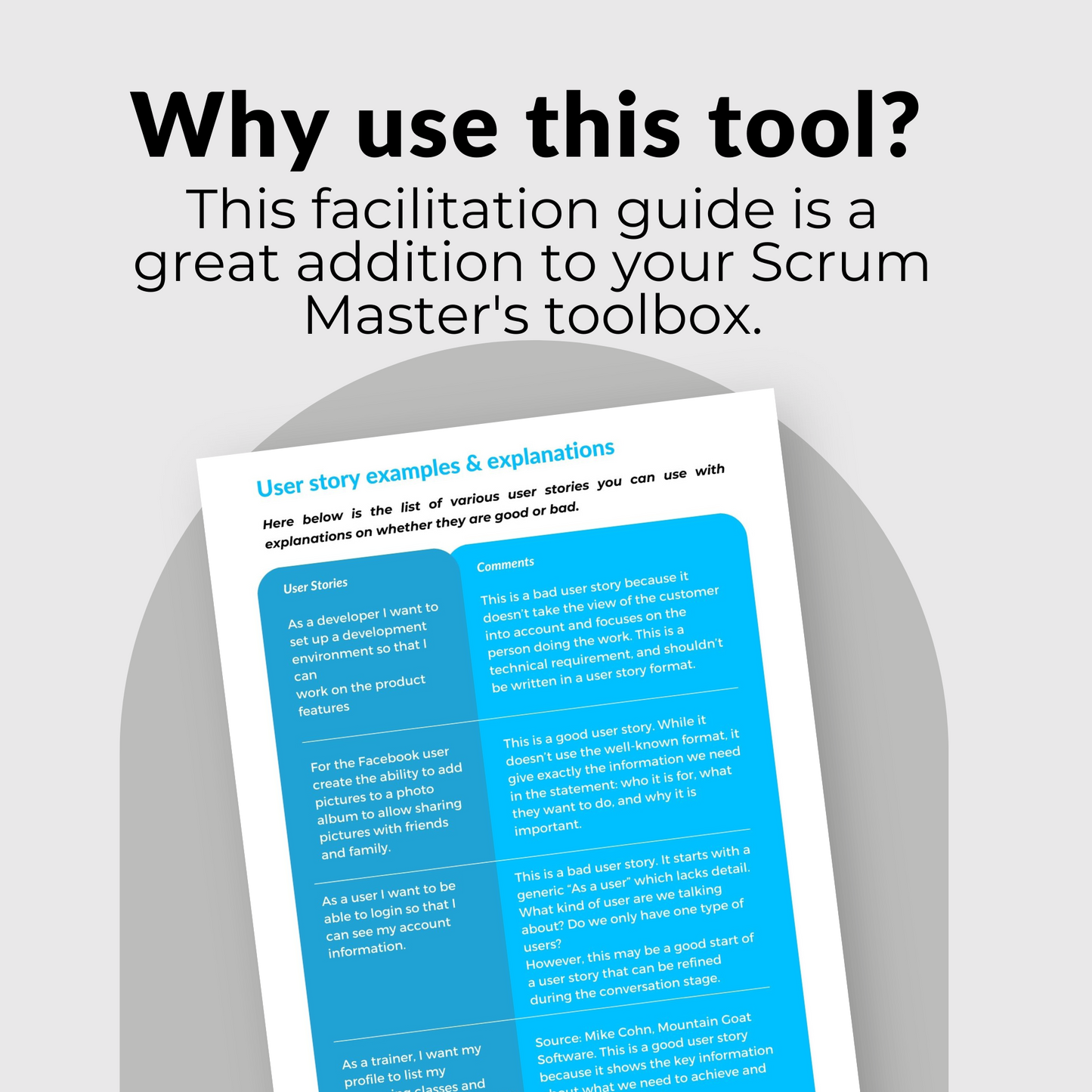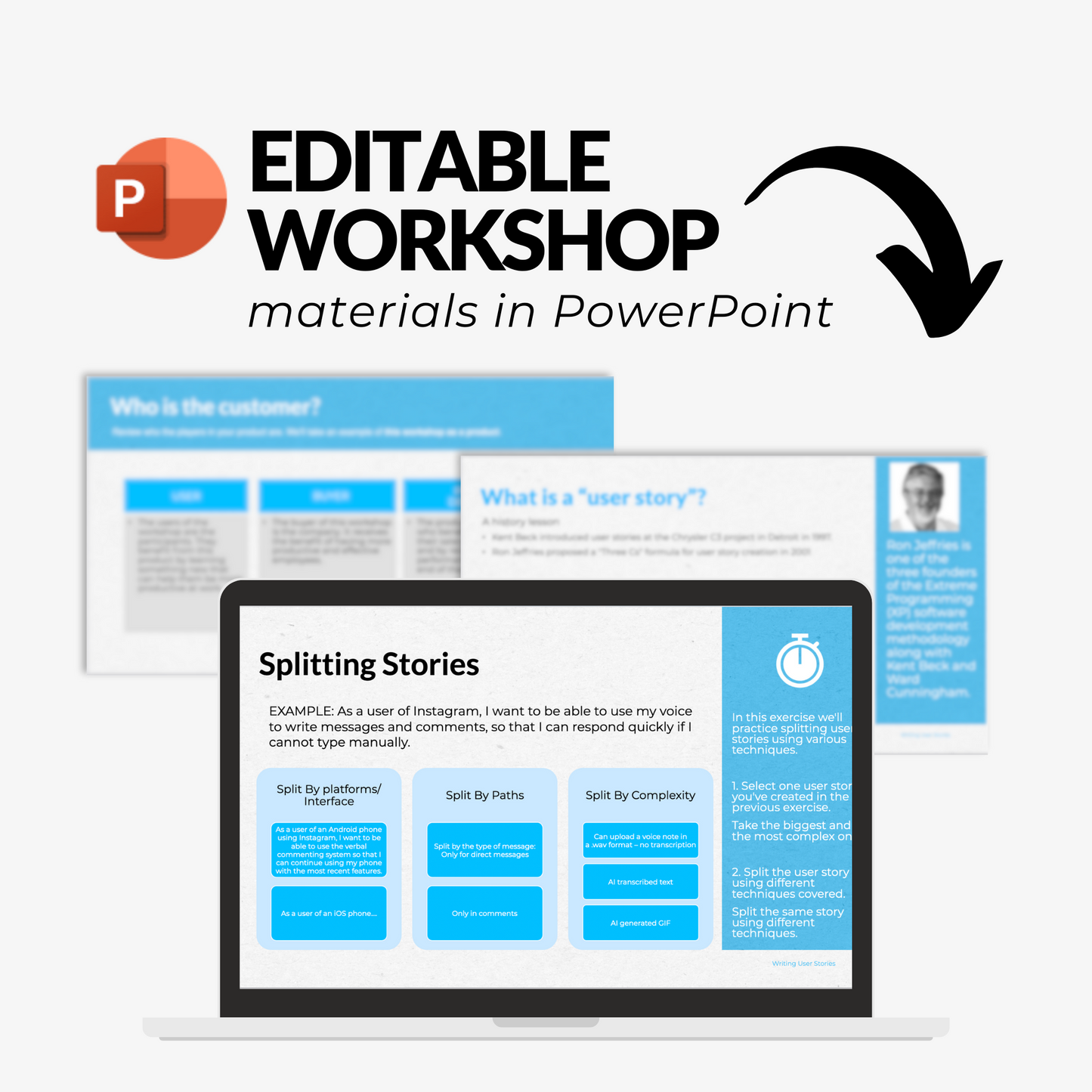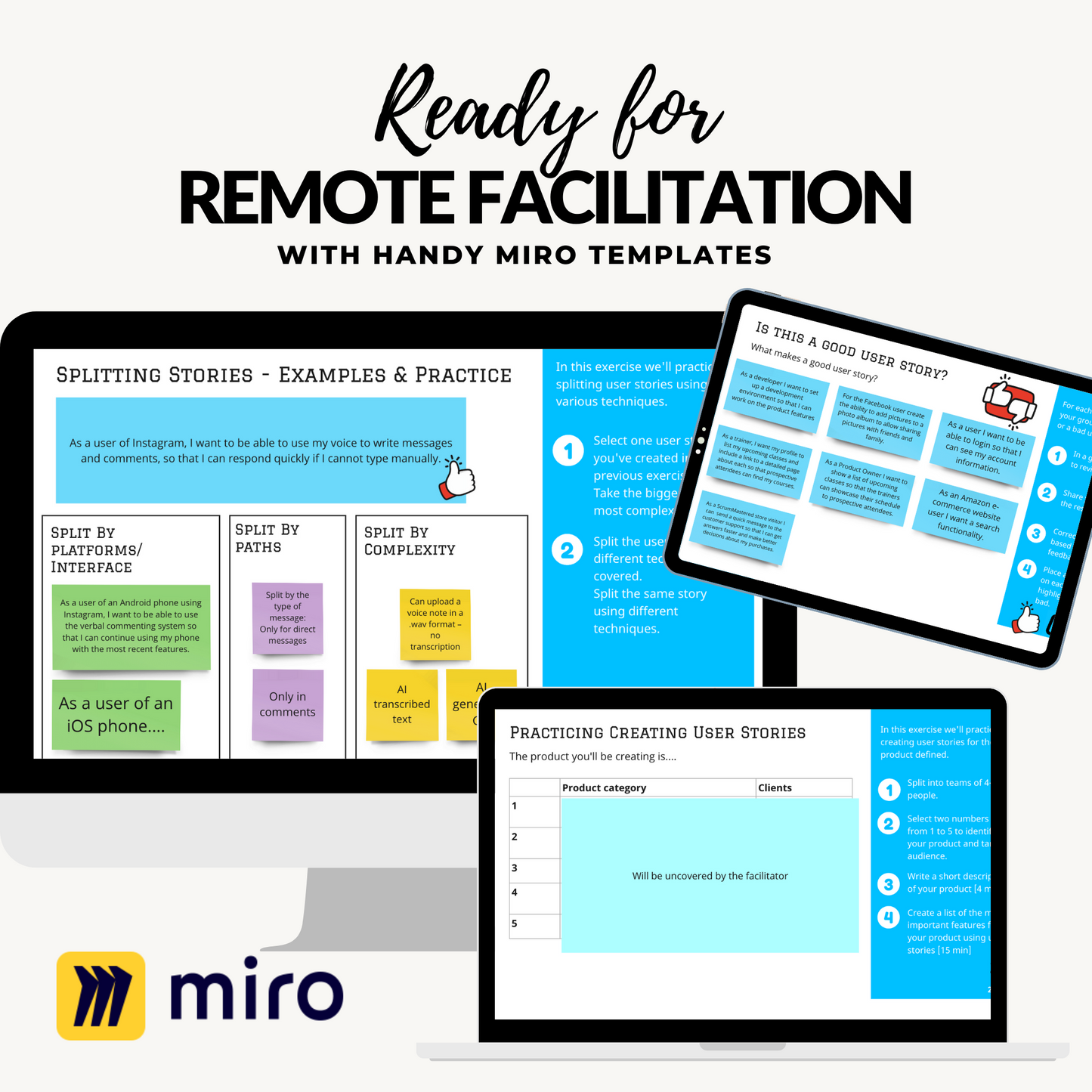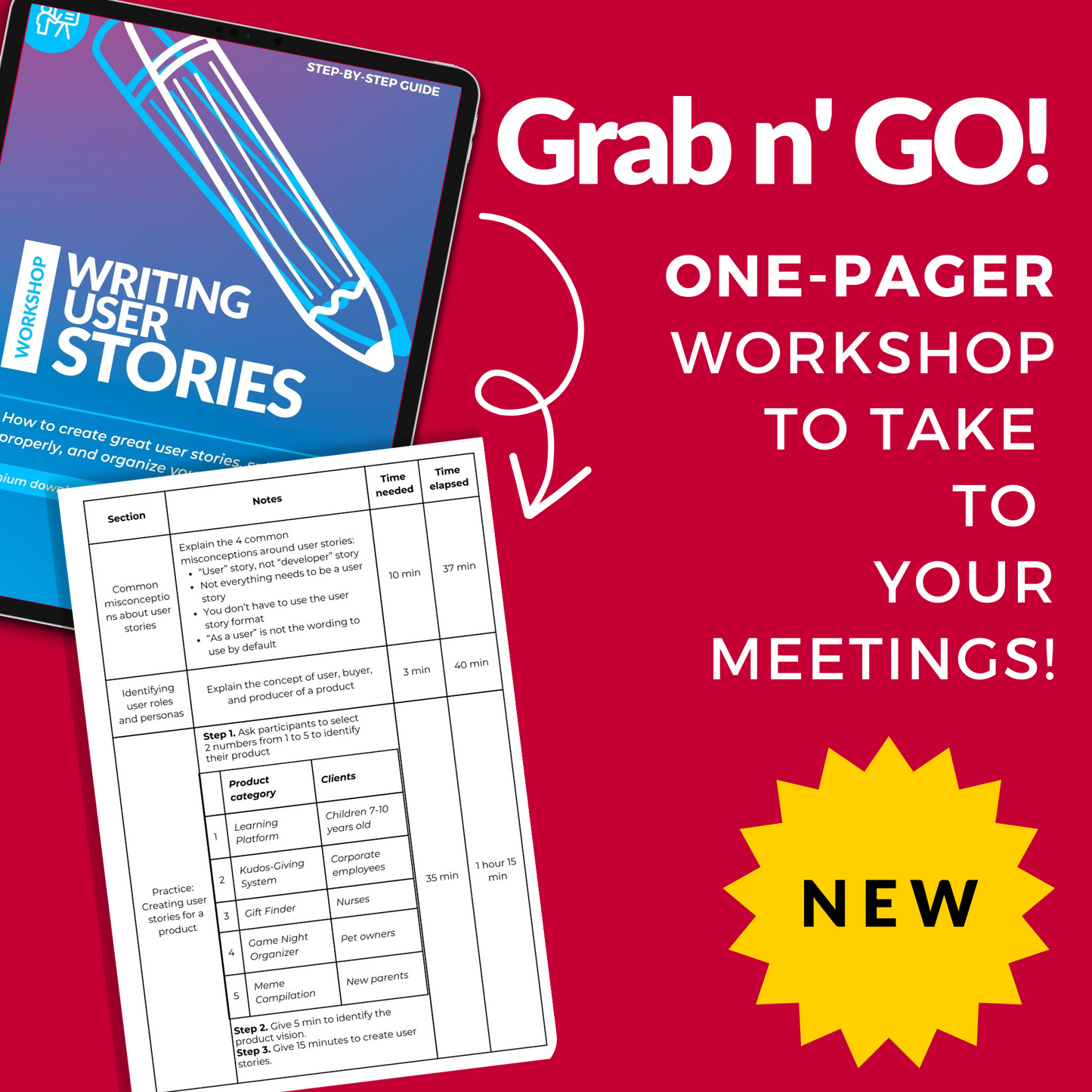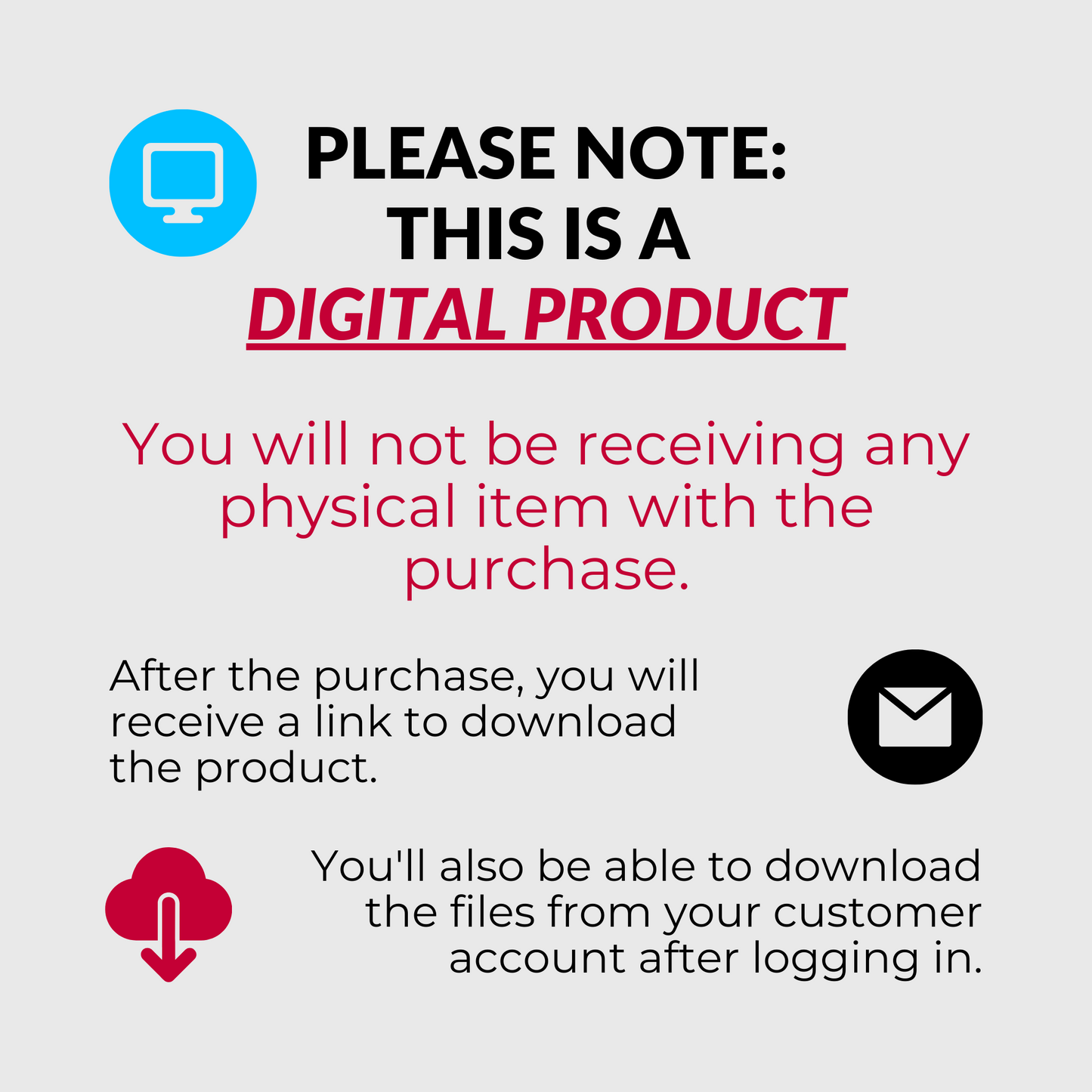 Immediate Download

Get your guides and templates immediately after completing the purchase. Download the files - and you are ready to go!

Always up-to-date

Buy the guide or template once and receive all future updates of this product automatically. Even if the price increases, you don't pay a peny for updates.