Regular price
Sale price
$53.00 USD
Unit price
per
Sale
Sold out
About the guide

This is a unique guide that will give you all the key knowledge you need to start as a new Scrum Master in a new team.
The goal of this starter guide is to give you actionable steps to take on a daily basis to set yourself up for success and implement real improvements in your first months working with a Scrum Team.
The content in the guide is brand new and hasn't been shared in any other products before.
Audience
This starter guide is aimed at Scrum Masters who need guidance on how to be productive and achieve real results in their first months of working with a team. If you are looking for new ideas on how to approach your team based on your knowledge and skills as well as your new team's agile maturity, then this is a great guide for you.
What's in the guide
a unique never shared before guide on setting up your practice as a new Scrum Master in a new team.
a tested and proven example of an improvement plan that you can adapt and reuse for your own situation.
a direct download of the free whitepaper Action Plan for Scrum Masters that can give you more insights into the daily routine as a Scrum Master.
Why use this tool?
This starter is a great addition to your Scrum Master's toolbox.
It gives you a strong foundation for starting your work with a team. From your first day in an organization to the ongoing daily routine, from setting the Sprint schedule to helping your team improve continuously.
It's actionable. It's based on real-life Scrum Master experience. It has worked for me, so it can work for you too!
No fluff. No BS. All secrets unveiled.
What's in the guide
The starter guide covers the most important topics and questions with a clear action plan you can implement:
Agile Maturity of a Scrum Master and a Scrum Team. In this chapter, I cover all the different aspects of how your skills and knowledge might impact the team, and what approach you should take depending on your team's agile knowledge. With clear examples, you can see what direction you should be going towards in the long run.
Sprint Schedule. I dedicate a whole chapter to this topic because there are many more hidden insights than you think! I share key factors to take into account when setting up sprints (or changing them), give you general tips and go over Scrum rules implementation.
Daily Scrum Master Routine. This chapter is split into five parts: first day, first week, first Sprint, first month, and every day. You are sure to have the plan to follow and get it right even if you are just starting out.
Facilitating Sprint Events. Here I walk you through every event and your role in it. I give you actionable tips on how to prepare for the events (and help your team do the same), what an example agenda could look like, and what you need to do during each event.
Improvement Action Plan. This chapter walks you through how to conduct an assessment of your team's current state and use it in order to create an action plan for yourself as well as a presentation to share it with your team and your manager.

In every chapter you are sure to get what you need the most:
Actionable insights that I've gathered over the years. I share some tips that can make your Scrum Master's life easier. I learned them the hard way, but you don't have to.
Real-life examples that are not just hypothetical, but actually based on what I did myself as a Scrum Master.
...BUT WAIT, THERE'S MORE...
In the last two updates, I have added some hands-on checklists and tools you can use (and print out!) such as Scrum Master Onboarding Checklist, 1-on-1 Meeting Questions, Scrum Assessment Checklist, Team Health Assessment Checklist, Setting Expectations Talking Points, and a Decision Tree for everyday impediment resolution.
What you get in the package
NEW: downloadable with all the tools and checklists for your reference in a print-ready format (22 pages)* 
Starter guide downloadable PDF (~100 pages of content).

Action Plan for Scrum Masters downloadable PDF (~17 pages).
Editable example of an improvement plan in a PowerPoint format.
The printable tools include Scrum Master Onboarding Checklist, 1-on-1 Meeting Questions, Scrum Assessment Checklist, Team Health Assessment Checklist, Setting Expectations Talking Points, Scrum Master Decision Tree, and a 2-page guide for
every
Sprint Event.
Share
View full details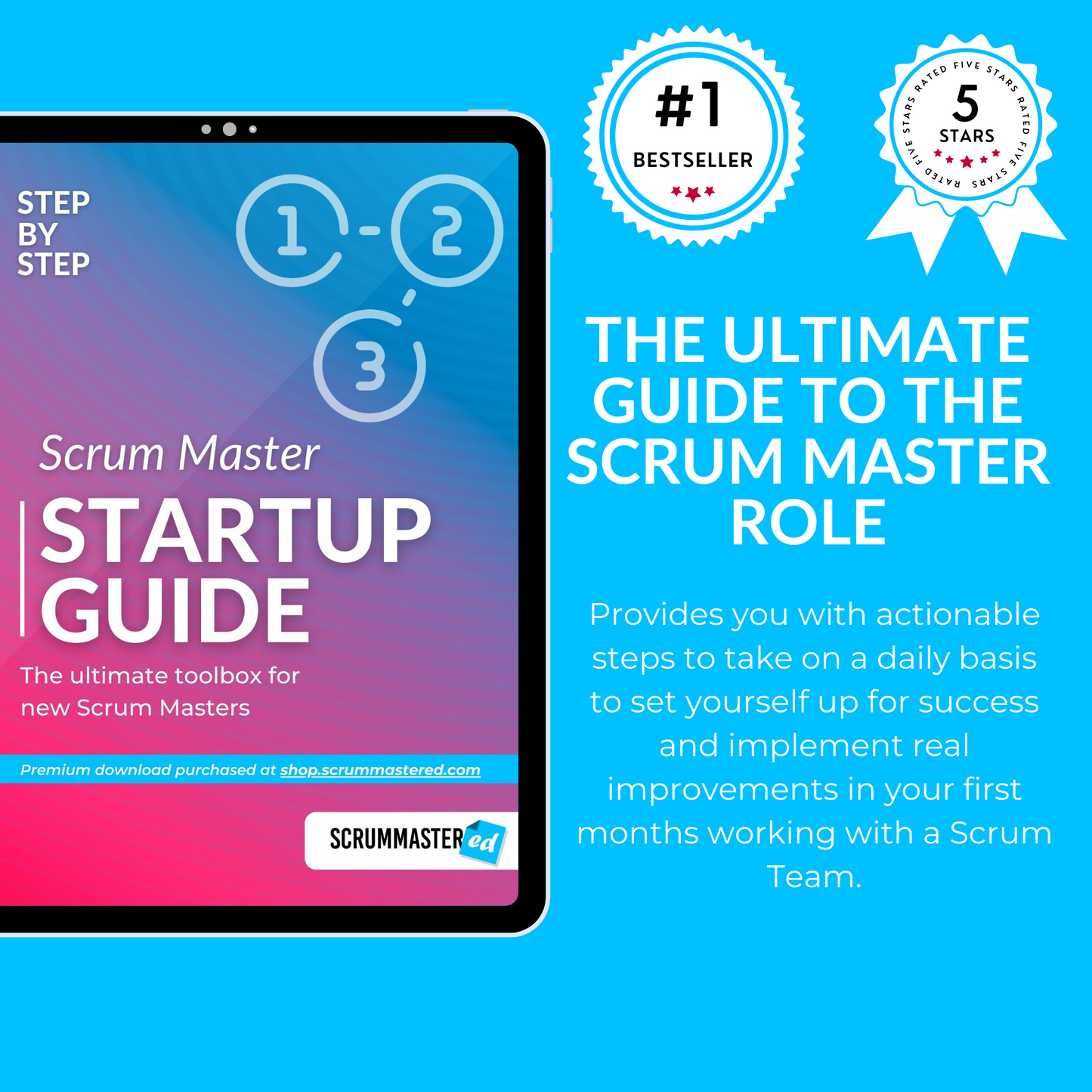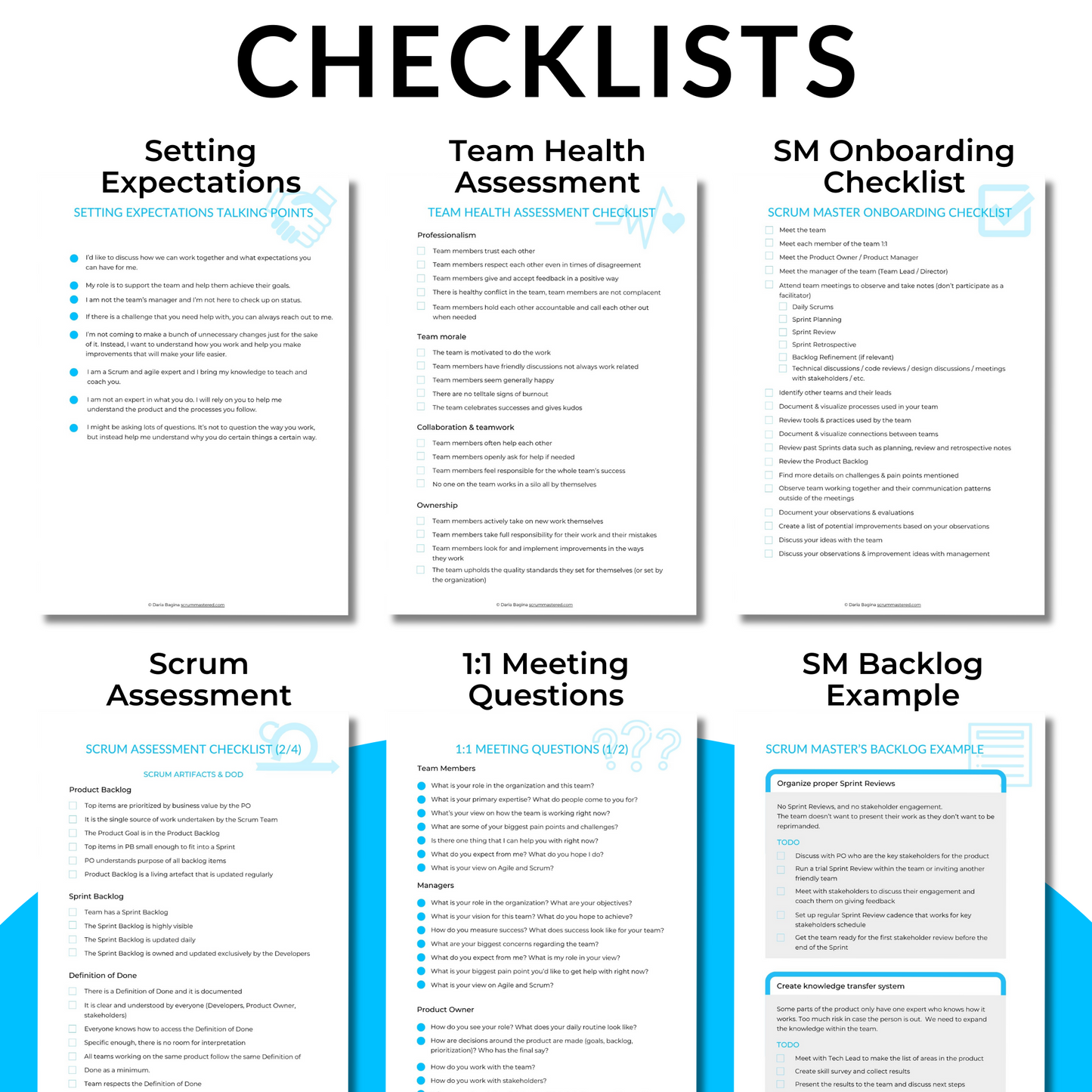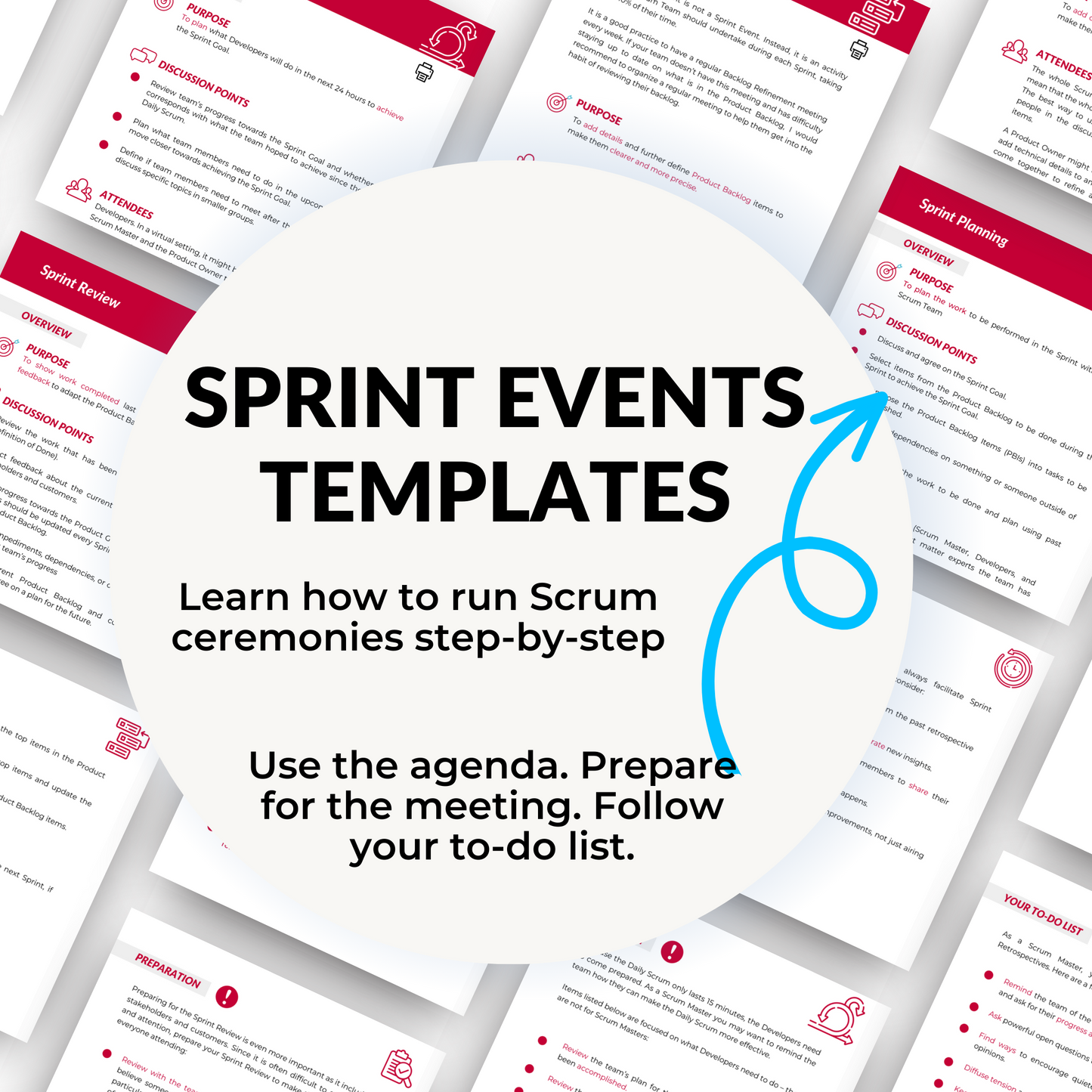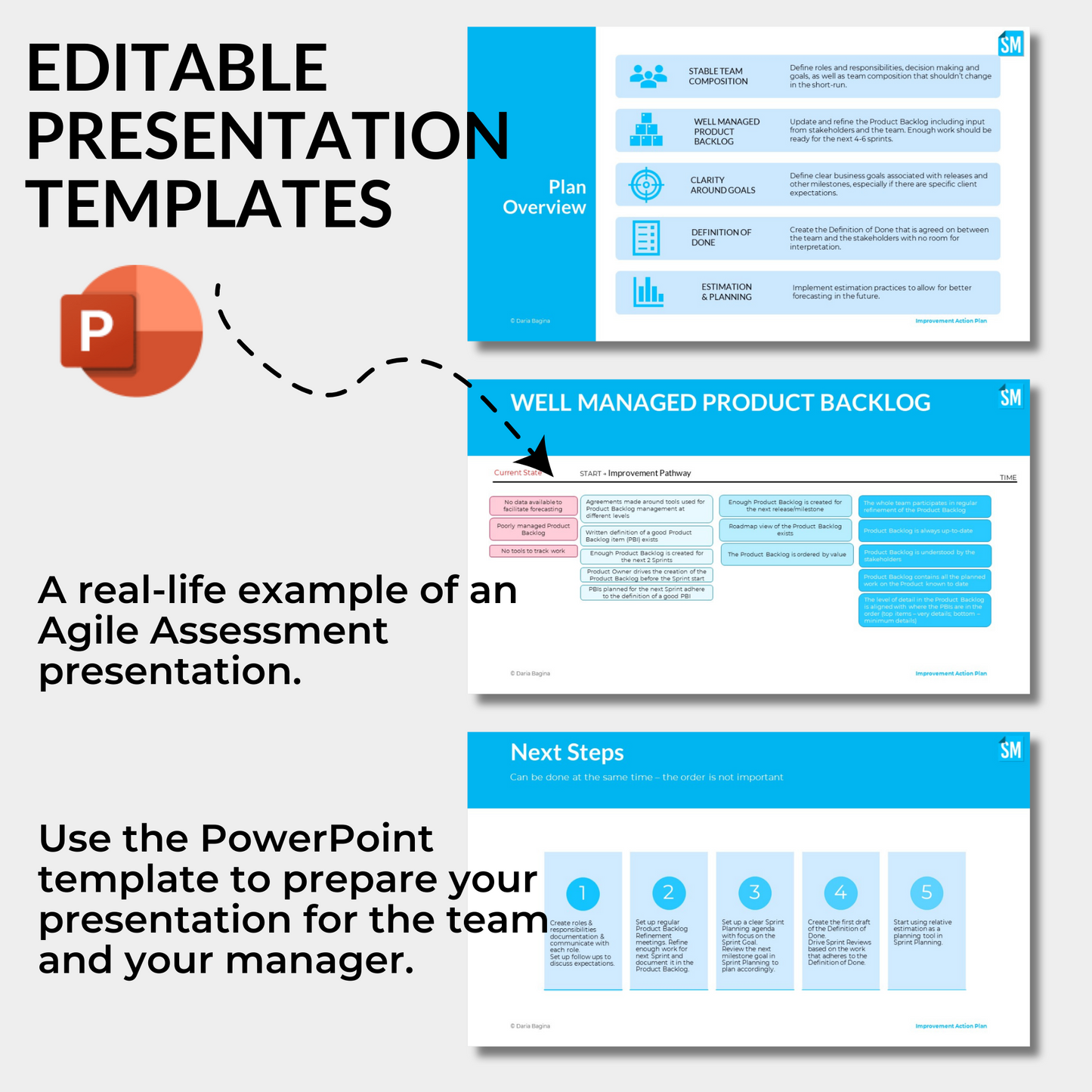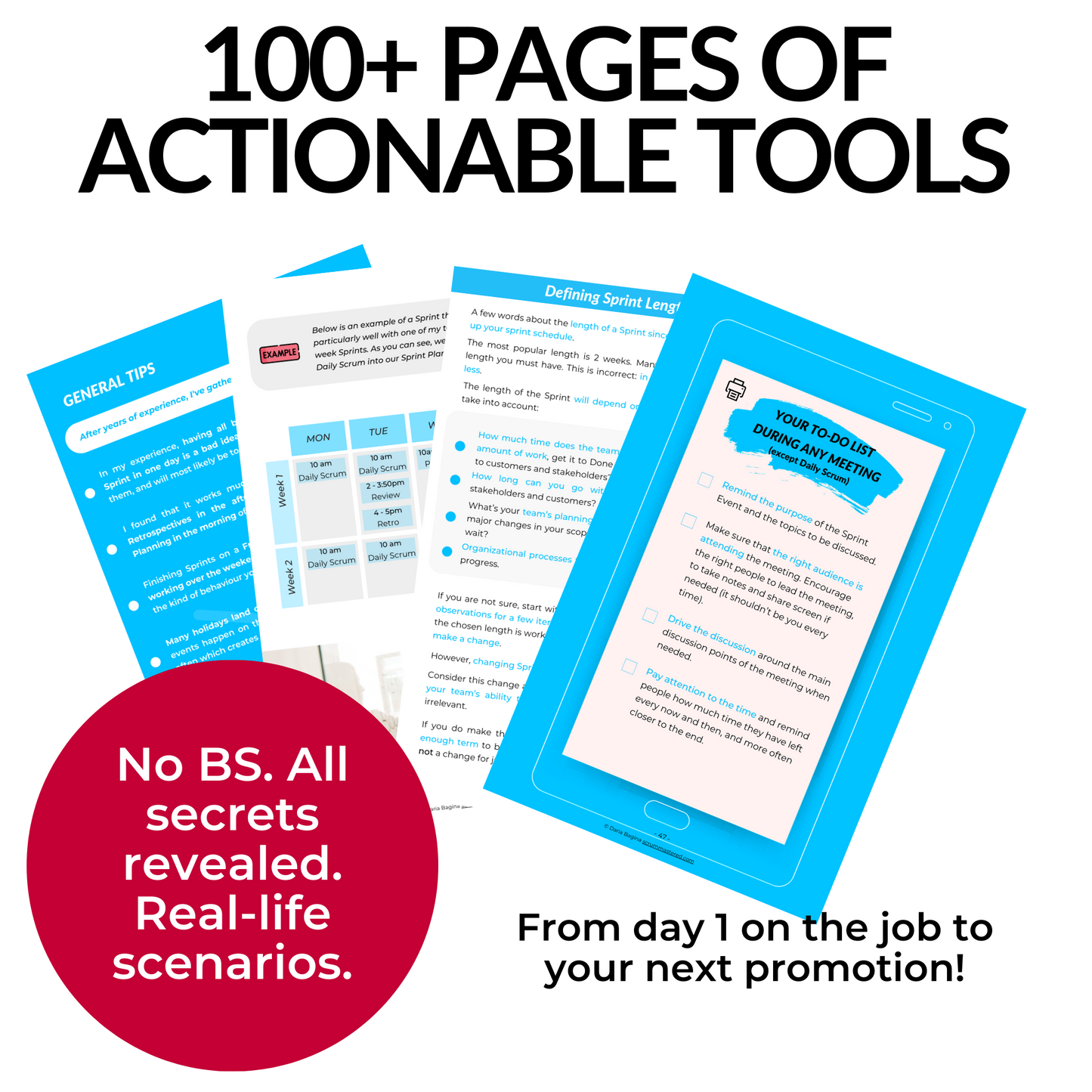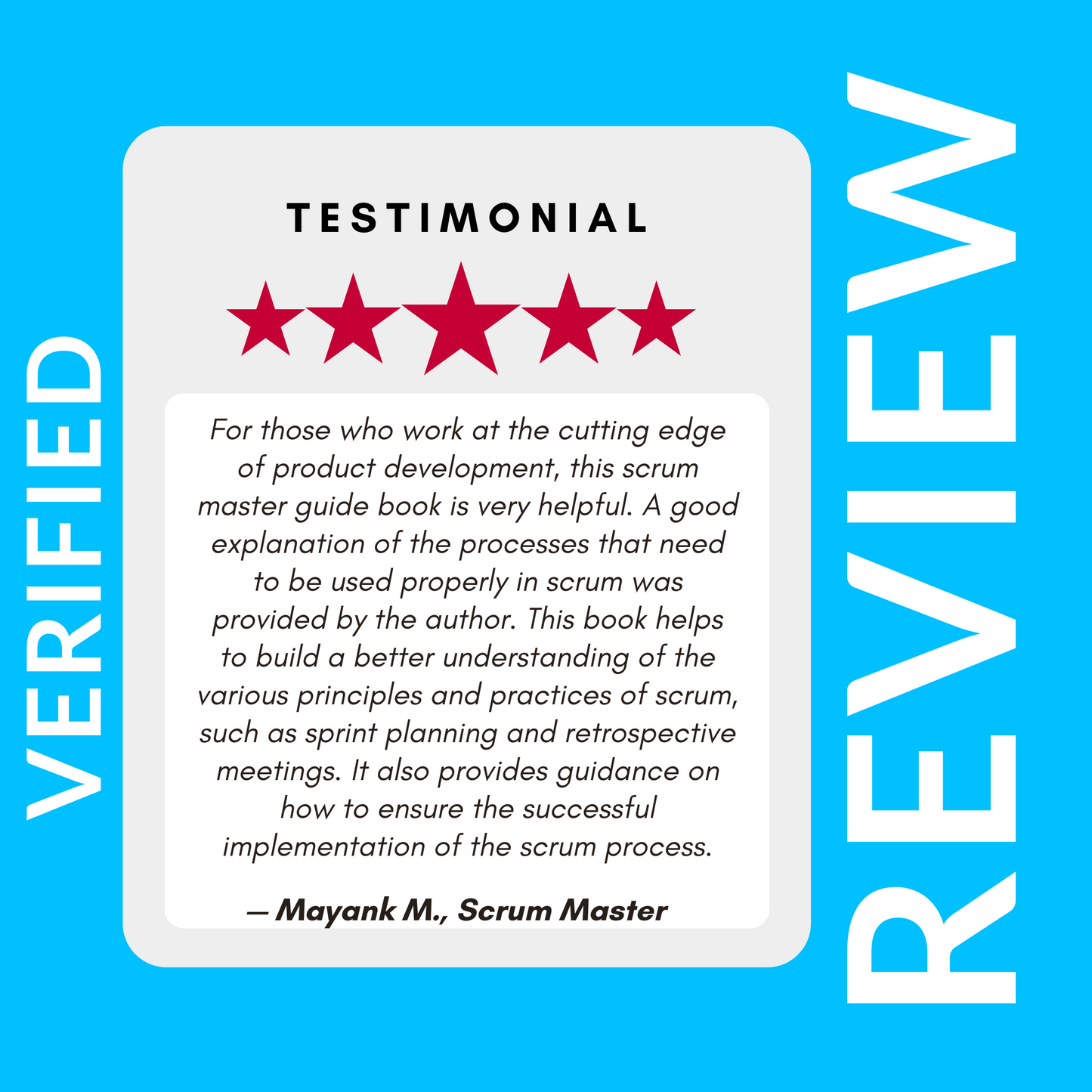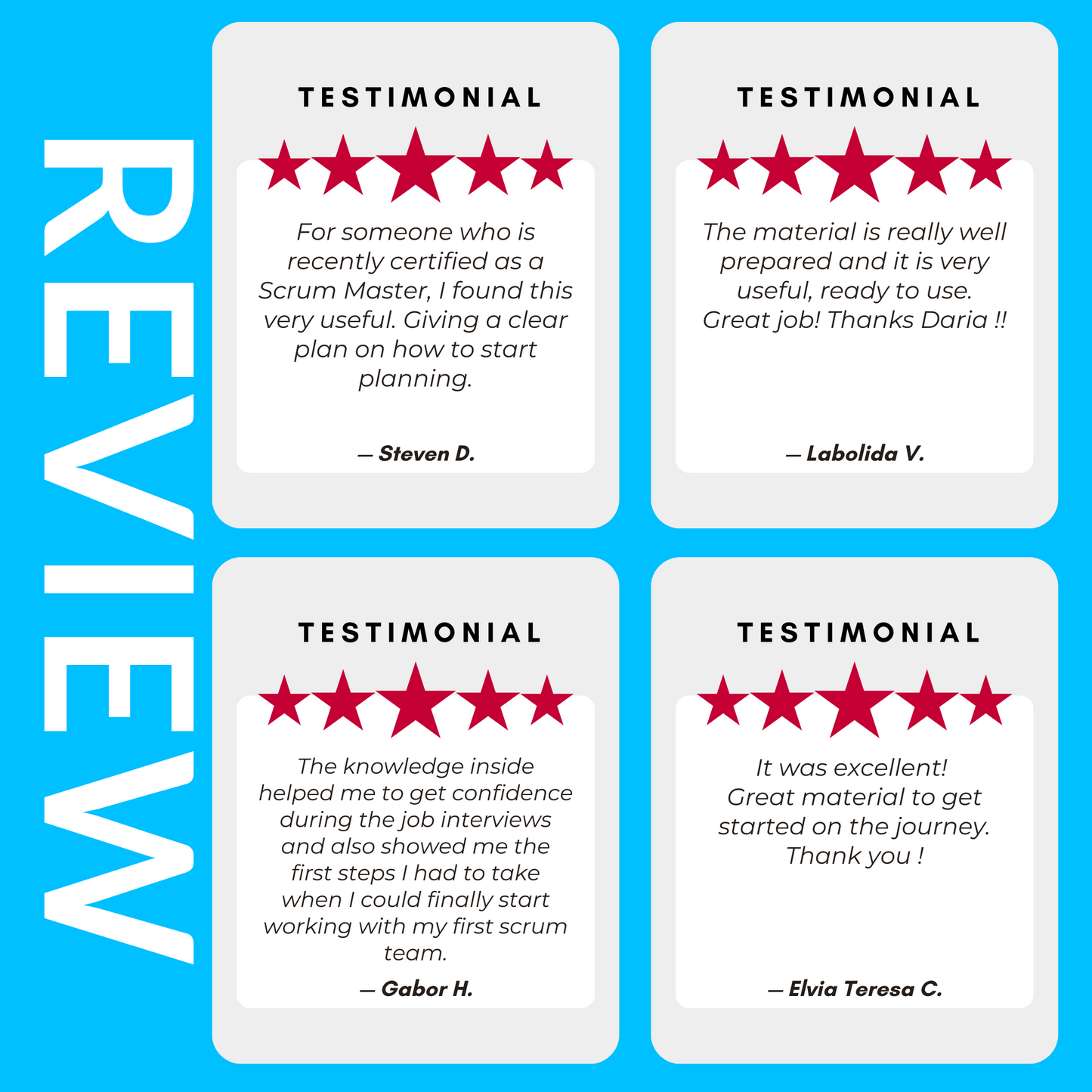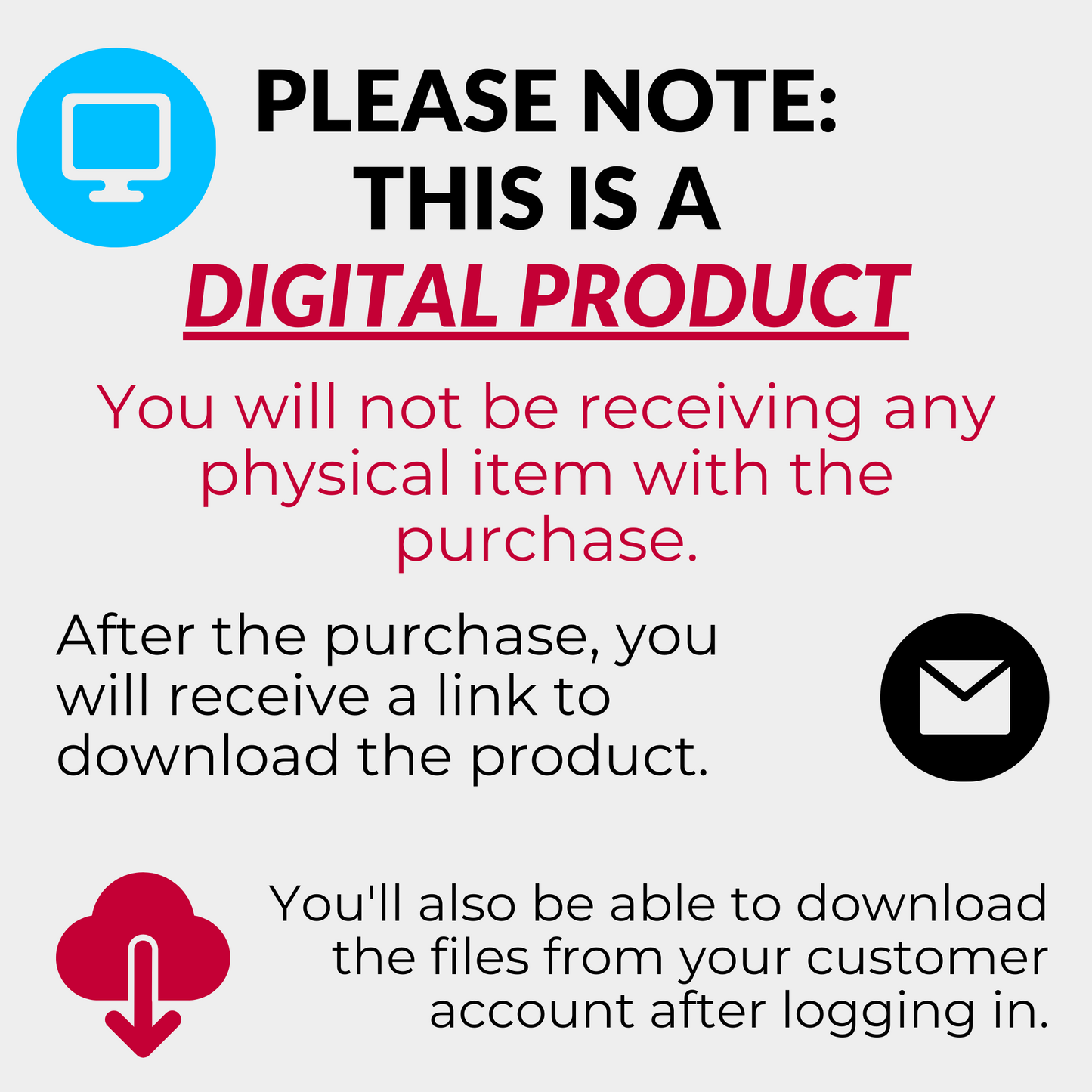 Immediate Download

Get your guides and templates immediately after completing the purchase. Download the files - and you are ready to go!

Always up-to-date

Buy the guide or template once and receive all future updates of this product automatically. Even if the price increases, you don't pay a peny for updates.