Regular price
Sale price
$10.00 USD
Unit price
per
Sale
Sold out
A step-by-step facilitation guide and templates for virtual delivery.
This is a facilitation guide for running a retrospective technique "Structured Brainstorming" with a Miro template.
The goal of this retrospective is to help spark new improvement ideas by structuring the discussions.
This technique combines several techniques from the Retrospective Poker cards and the Retrospectives: A Scrum Master's Guide book in a new easy-to-use format, recent updates, and includes templates for virtual delivery.
Why you should use it
This facilitation guide is a great addition to your Scrum Master's toolbox.
It gives you all the tools you need to run an awesome retrospective event with minimal preparation and little stress. Not only it makes your retrospective more fun and engaging, but it also focuses on improvements and action items. No more boring retrospectives that bring zero results!
And it is ready for remote facilitation with handy Miro templates.
It can also be a great way to help your team run their own retrospectives while you are on vacation, for example.
Who it is for
This technique is a great way to help your team come up with new ideas with some structure and guidance you can decide on as a facilitator. There are many variations to try and even create yourself.
This retrospective requires a minimum amount of preparation. In addition, it can bring positive results even for new teams that are still a bit hesitant in sharing their thoughts.
The technique is easy to facilitate and can be a regular go-to retrospective without it becoming stale.
What's included
The facilitation guide includes all the key information in order to get the best results out of this retrospective technique:
Overview of steps. A quick reminder of the key steps to take that you can easily follow.

Preparation guide. Additional explanation about when to use this technique to get the best results, as well as a whiteboard setup.

Virtual board template. A ready-to-use template you can copy and paste into your own Miro account for quick facilitation.

Step-by-step instructions. Clear instructions will guide you through the session even if you never run a retrospective before.

Speaking cues. To make sure your team understands various aspects of each technique, explanation examples are given for each step of your retrospective.

Format variations. The facilitation guide gives you additional ideas of how you can modify this technique. It makes it easily reusable Sprint after Sprint.

Facilitator's notes. Notes based on real-life challenges and situations are added to help you make your retrospective technique a success!

What you will get in the package
16-page downloadable PDF.
Miro template ready for virtual delivery. Just copy-and-paste the content in your own Miro board and invite your team members to join.
TEMPLATE INCLUDED
Share
View full details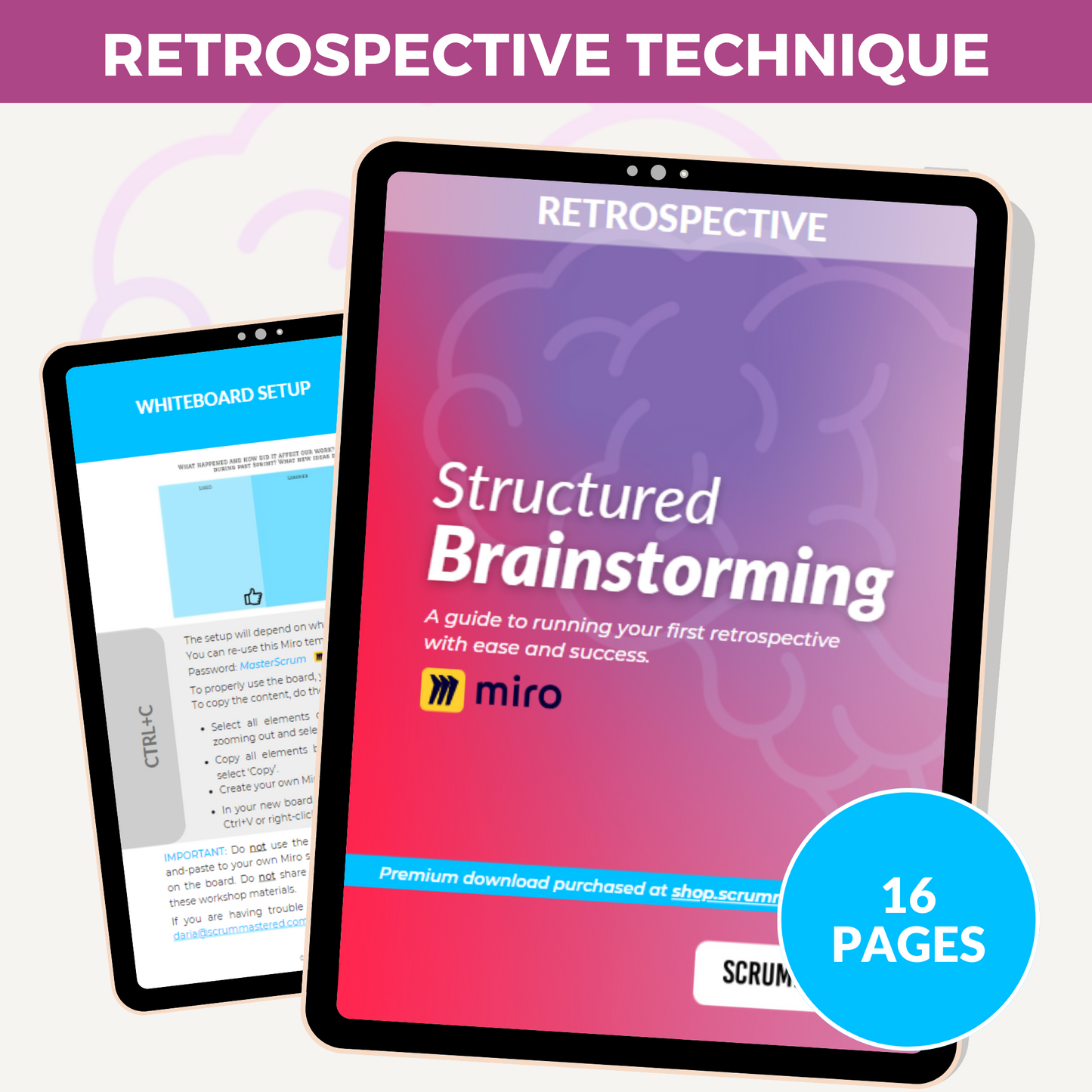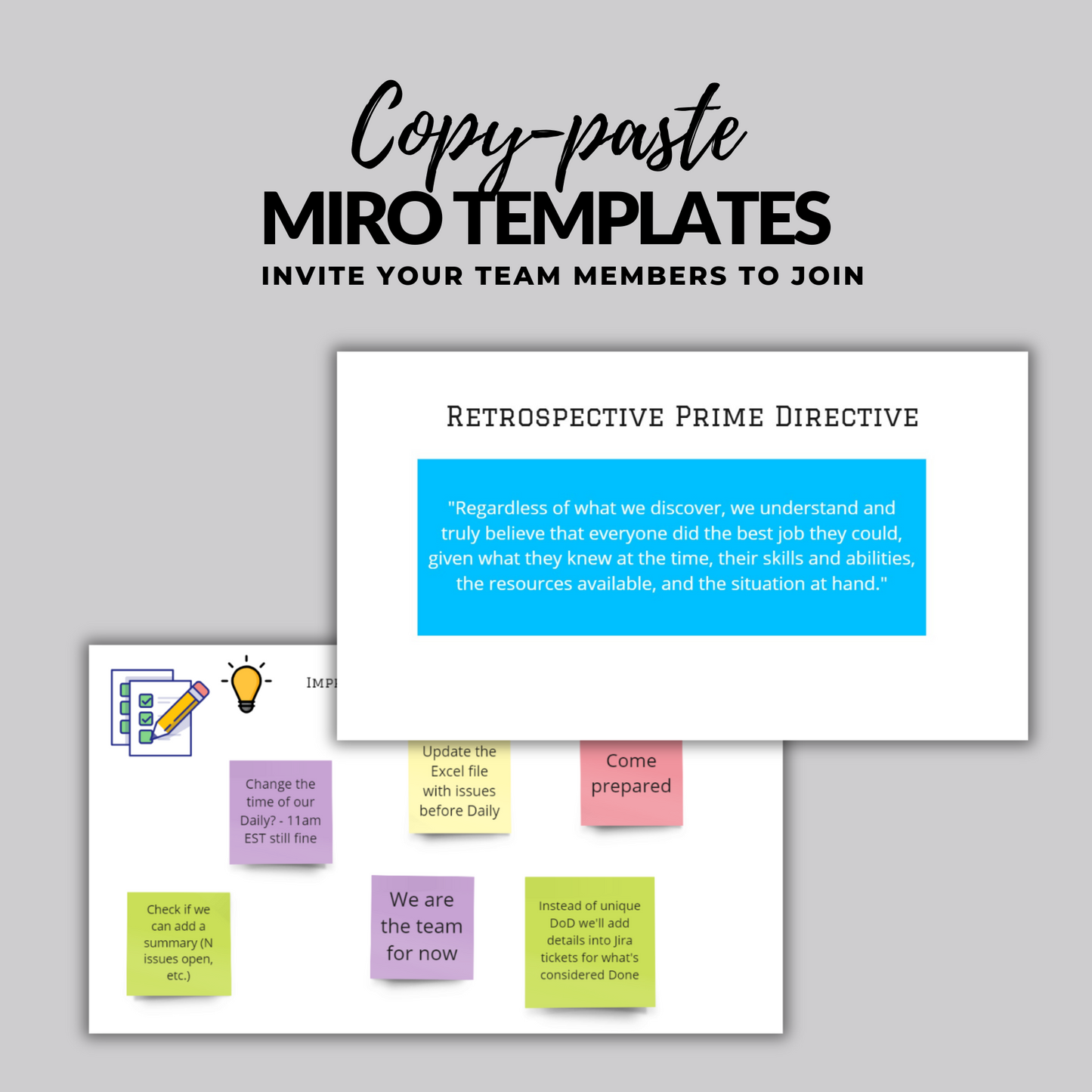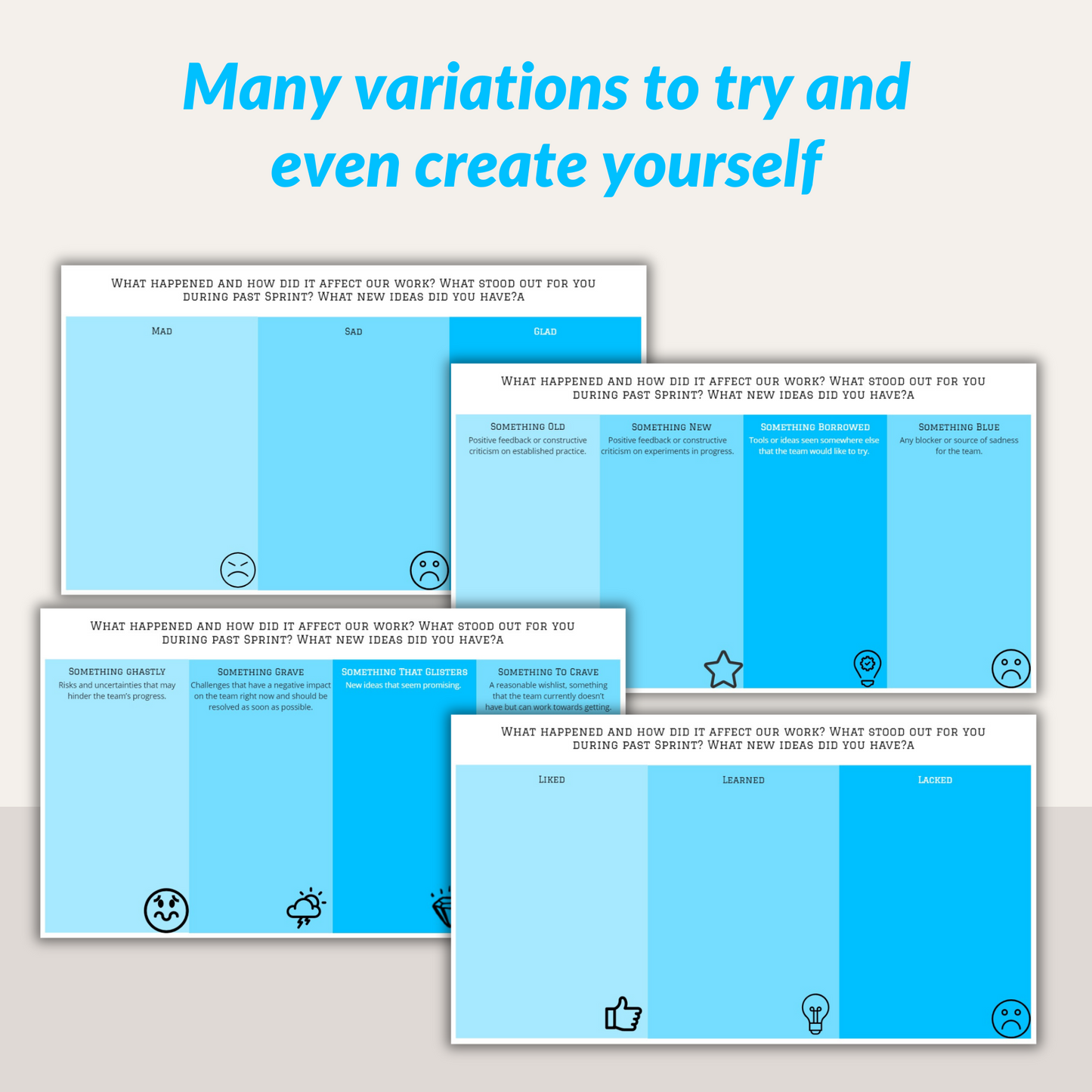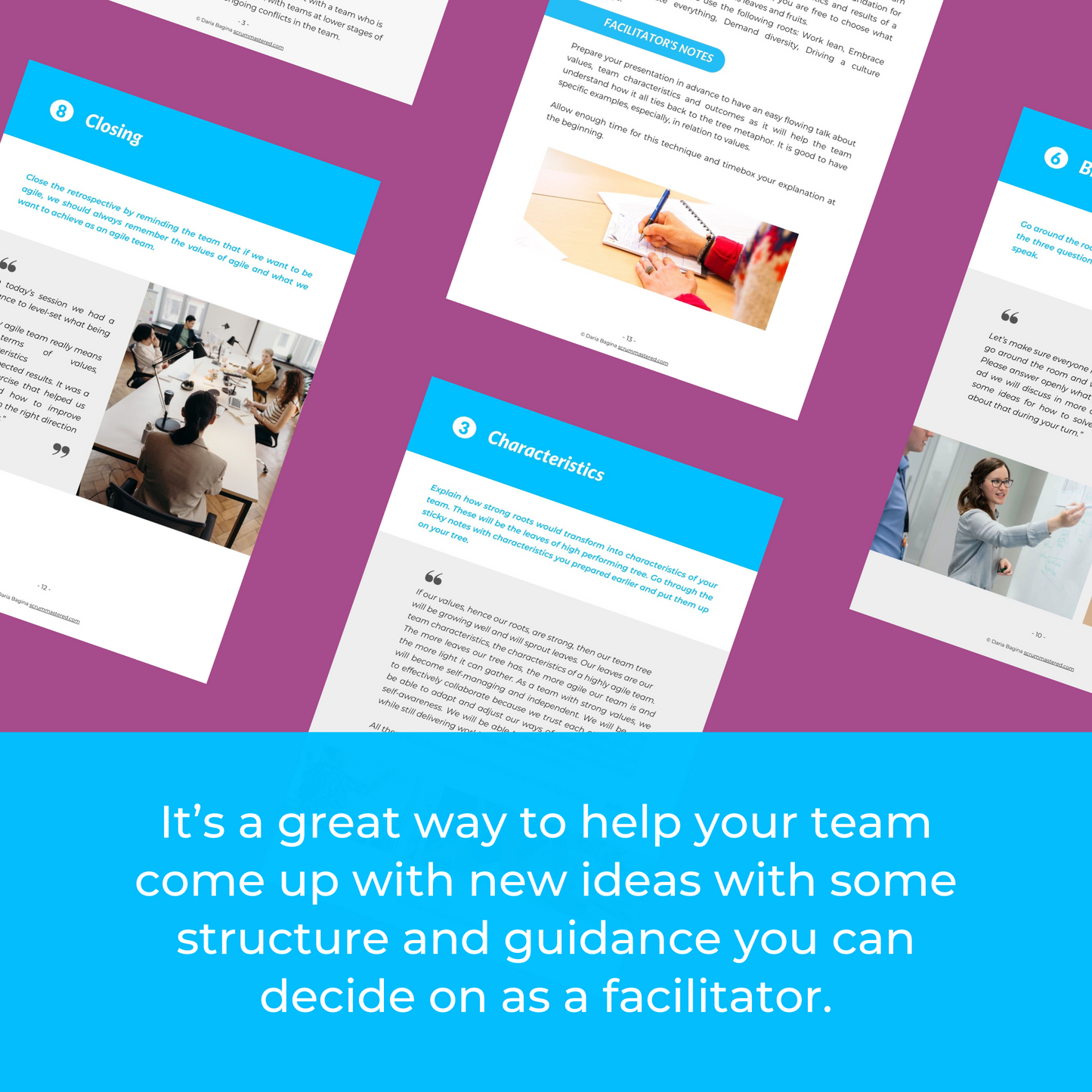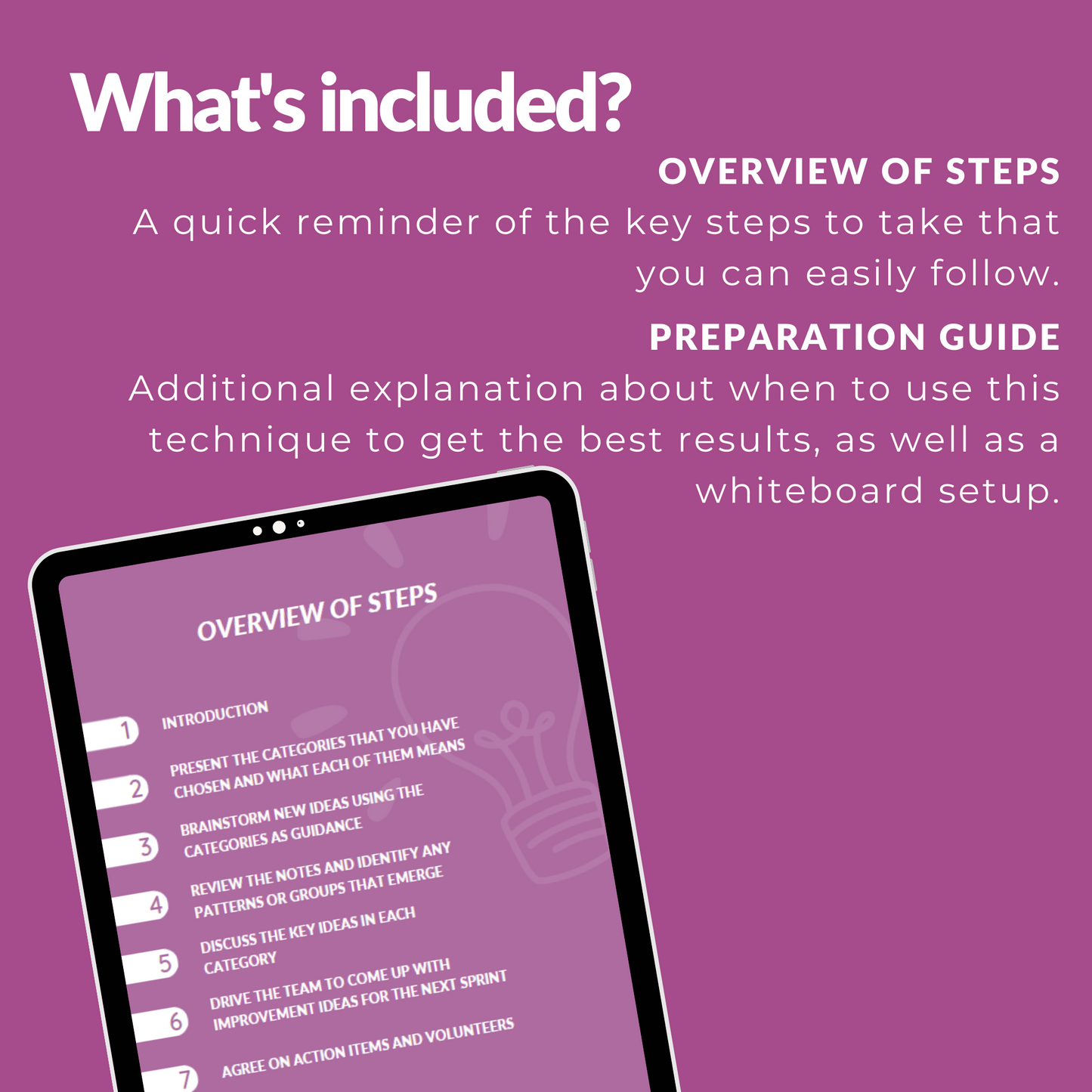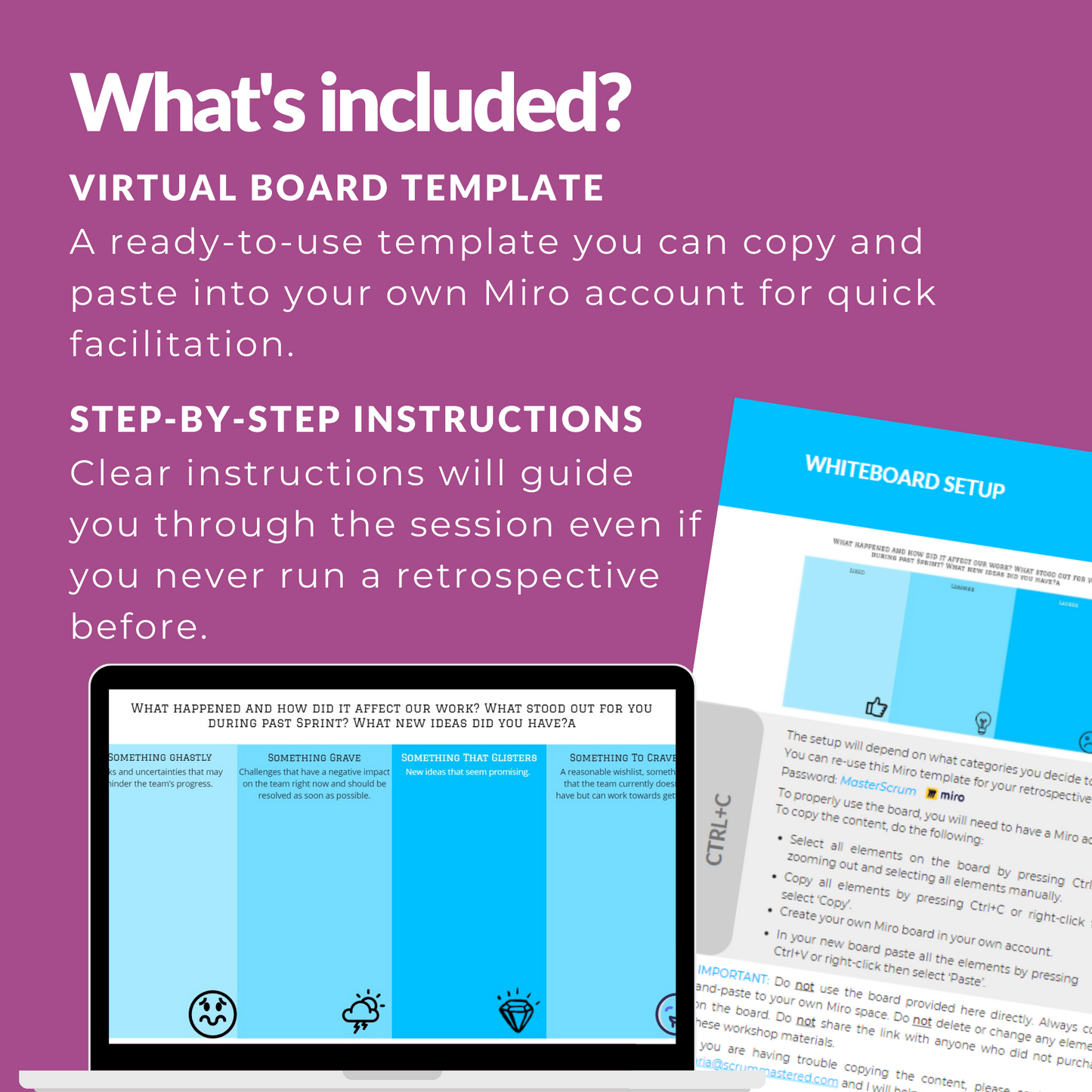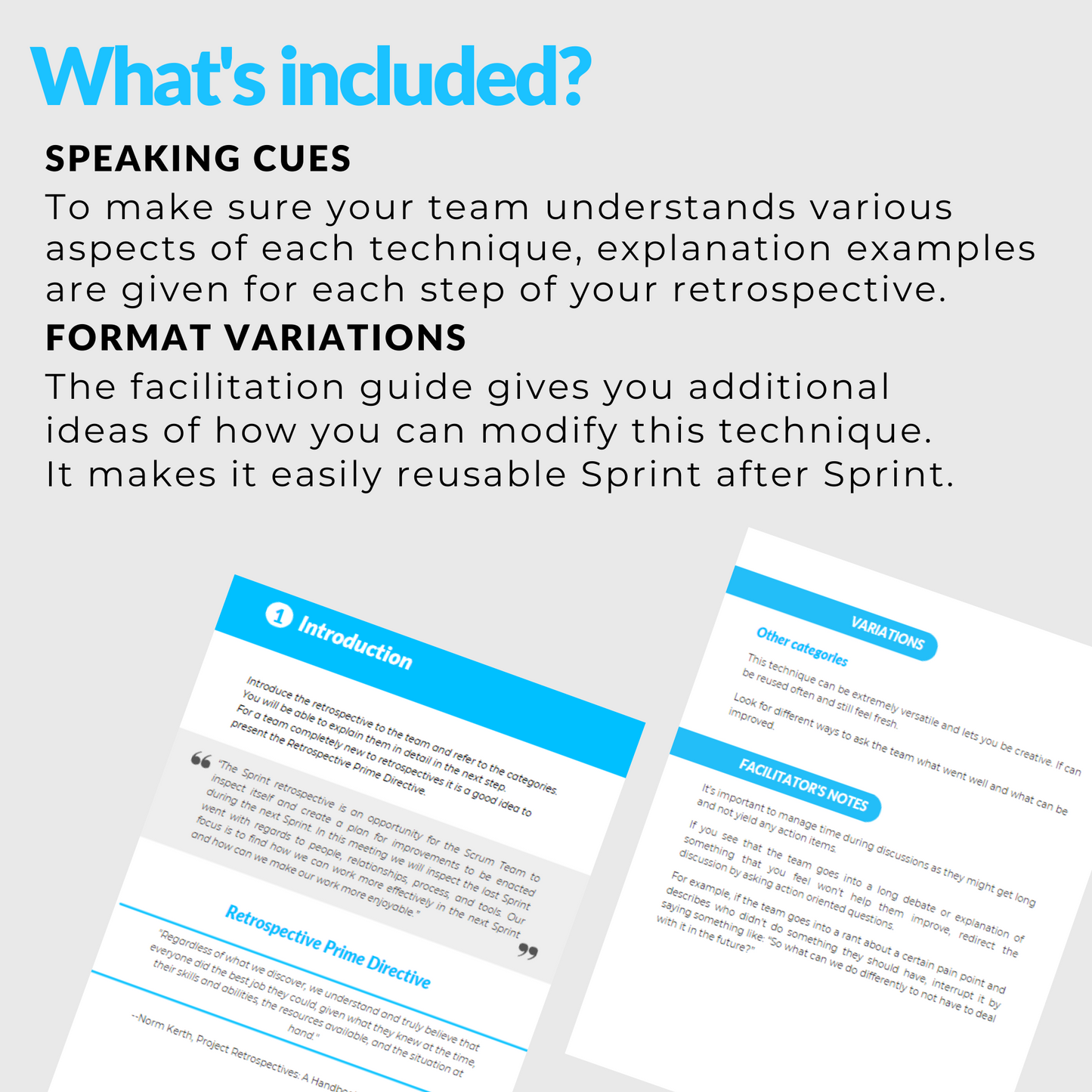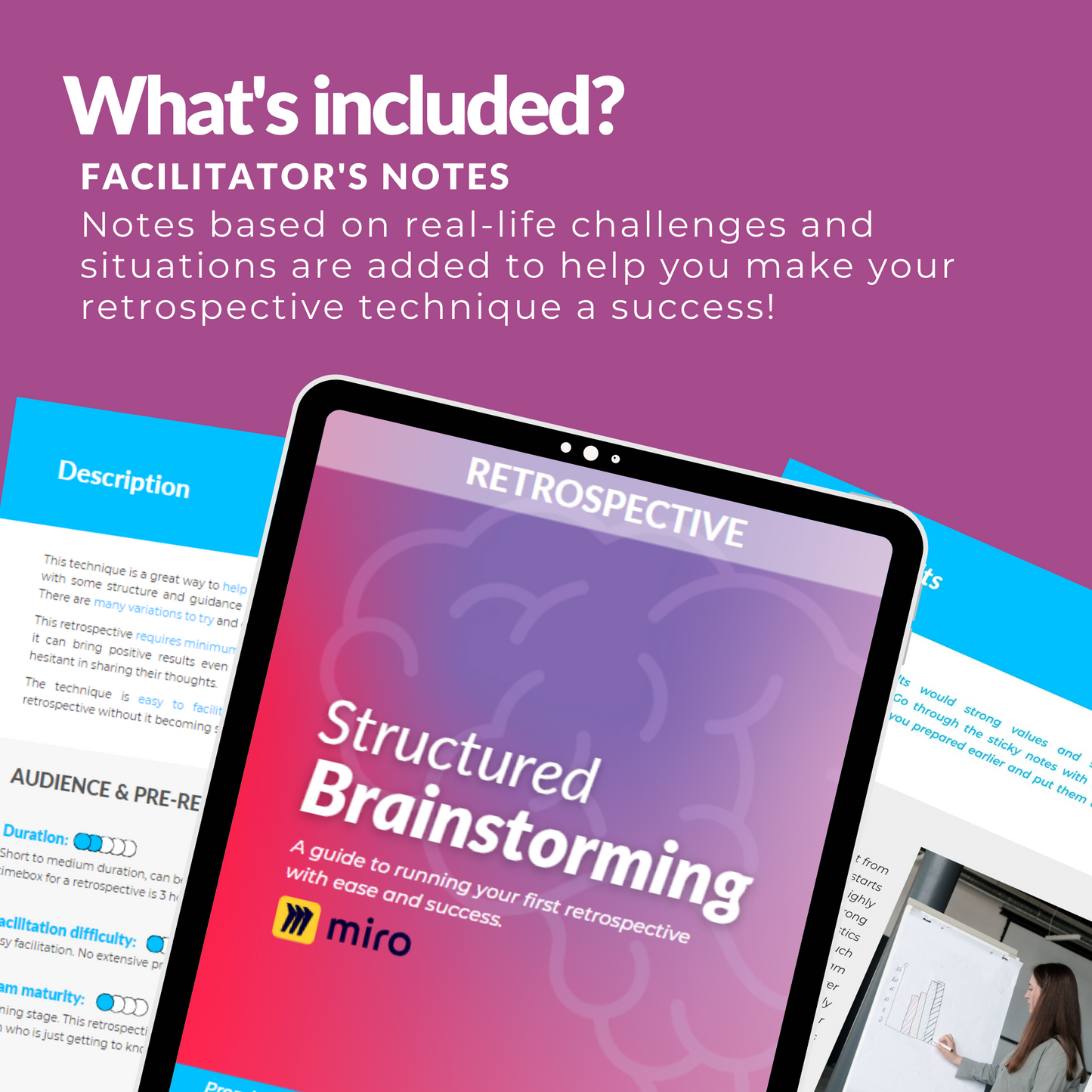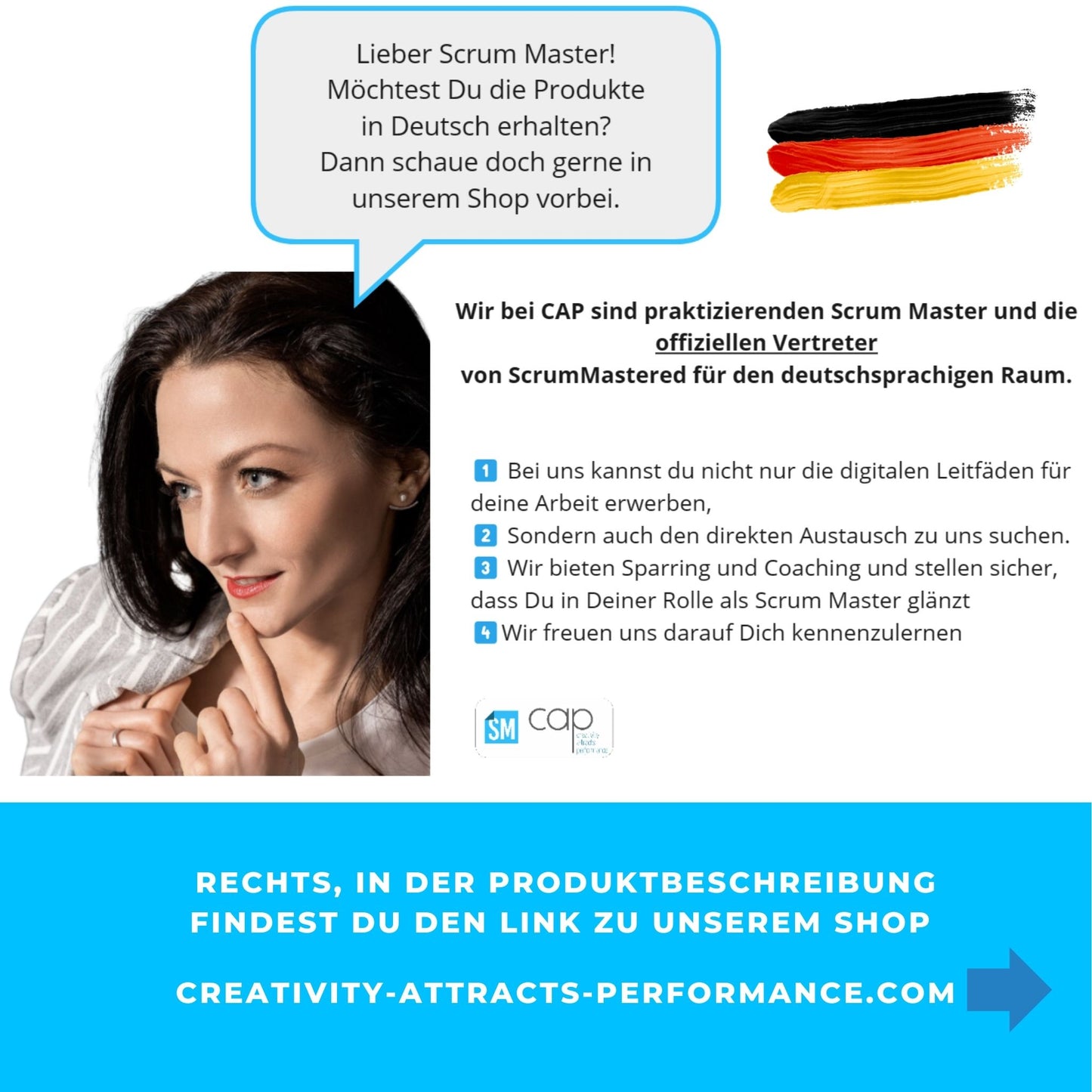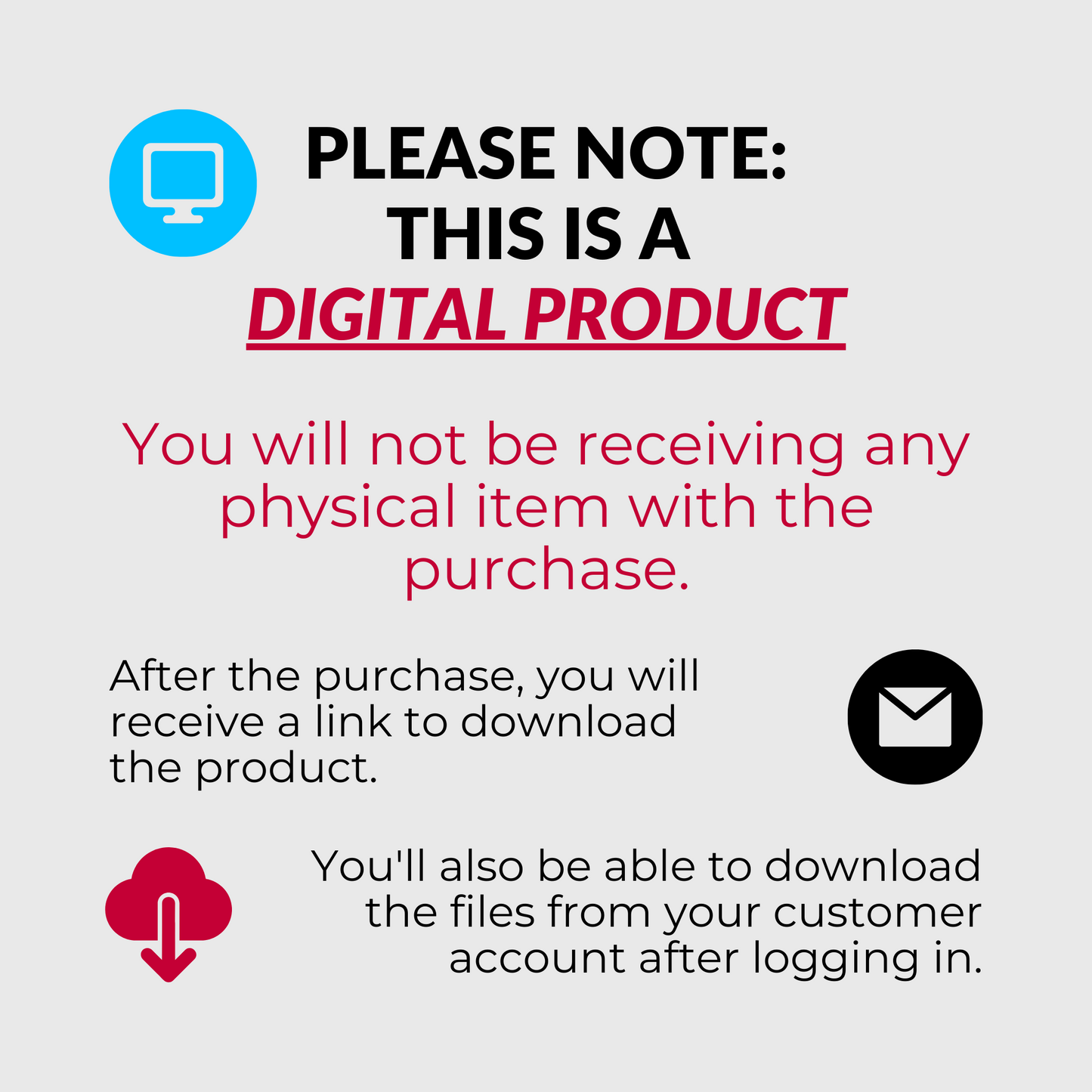 Immediate Download

Get your guides and templates immediately after completing the purchase. Download the files - and you are ready to go!

Always up-to-date

Buy the guide or template once and receive all future updates of this product automatically. Even if the price increases, you don't pay a peny for updates.