Regular price
Sale price
$78.00 USD
Unit price
per
Sale
Sold out
In this online course, we cover the essential functionality you need to know as a non-admin Jira user.
It's not about learning every single nitty-gritty detail of Jira. Instead, it's about getting familiar and comfortable using Jira on a day-to-day as a Scrum Master, Product Owner, or an Agile team member.
UPDATE [September 2023]: We've added two new lessons to help you understand components, labels, and buld change functionality.
How is it different from any other course on Udemy or Coursera?
Your teacher can make or break your learning. Many courses out there are monotonous and way too detailed. You'll fall asleep in the first 2 minutes 😴
My online courses are making what you learn immediately relevant. I'll dive into exactly what you need to know making it easy-to-follow and do on your own.
My teaching style also makes it easy to understand as I give you plenty of examples. And I also share some handy tips-and-tricks that you'd need hours of digging to find otherwise.
My promise to you is that you'll feel comfortable using Jira by the end of this course and will be able to set it up exactly how you need.
The Lessons
Lessons build on top of each other and walk you through the topics in a logical order.
1. Basic navigation and creating your first project
We'll review the primary spaces in Jira that you will need to know how to navigate and focus on the ones that are relevant to your work.
We'll also create your first project in Jira. While you may not need to know how to do it if you're joining an existing team, it's importnat to understand how the projects are structured as it'll make it easier to navigate Jira in the future.
2. Understanding the hierarchy of issues
You'll see how Jira views various types of issues such as Epics, User stories, Tasks, etc., and how they are connected to each other. This is essential in understanding how to organize your Product Backlog.
We'll also create our first items in the Product Backlog together.
3. Navigating the Product Backlog
You'll get familiar with the Product Backlog tab in Jira. You'll learn where to find the key information about your Epics and Stories, and how to see everything in one place.
We'll also cover some tricks that can help you prioritize your Backlog quickly and start planning your Sprints within the Product Backlog tab.
4. Navigating issues and handy shortcuts
Here you'll learn some tricks on how to easily navigate spaces and issues in Jira to save you lots of time and easily find your way around.
5. Using Active Sprint tab
We'll review tha Kanban board inside of the Sprint tab in Jira and how it can easily show you the current progress towards goals.
You'll learn how to start a Sprint and configure the board in such a way that it provides and easier overview of the work.
6. Closing sprints and getting reports
We'll cover what common errors you might get when closing a Sprint and how to fix them. I'll also share some best practices when it comes to managing carry-over.
You'll learn what reports you can use in Jira to help you get essential information about how your team is doing.
7. Configuring your board to meet your team's needs
You'll learn how to manage board settings in Jira and what small changes you can make to make it easier for your team to see progress on their active sprint and in the backlog.
We'll cover how to display specific fields in different views.
8. Organizing and structuring the Product Backlog
We'll review how to make your Backlog tab easier to navigate and how to link issues so that you can find the most important information quickly.
You'll learn how to use releases (or versions) in Jira in addition to Epics to organize your product Backlog
9. Creating a timeline or a roadmap
We'll expand on what we learned in the previous lesson to visualize progress and show it on the roadmap (or timelines in Jira).
This can be a powerful tool that will create more visibility for your stakeholders and save you time in reporting progress.
10. Using filters to find the issues you need
Filters are essential in Jira. You'll learn the basics of filters and the JSQL language it uses.
We'll review the Advanced Search functionality and the Export to .xls function.
11. Expanding the use of filters beyond the basics
We'll cover some common scenarios where filters can be helpful to find exactly the information you need.
You'll see how to implement filters in various places in your Jira board.
12. Creating useful dashboards
We'll cover all of the most useful dashboard settings and widgets and you'll be able to use the filters created in the previous lessons to display and visualize the information.
🆕 13. Using components and labels to organize the backlog
You'll learn how to use components feature and labels field to structure your backlog and find issues easily. 
We'll also review the use cases and the pros and cons of using both components and labels.
🆕
 

14. Making changes to a big batch of issues in minutes

You'll learn how to quickly make any changes to a big list of issues using the Bulk change feature. We'll also review how to use filters to help you with this.

 

Since the course is still quite new, I'm considering adding other lessons in the future based on student feedback. You only need to purchase the course once to have lifetime access to the course and all future updates.

Here are the lessons that I'm considering on adding:
Kanban basics - how Jira treats Kanban boards and how you can use them for non-Scrum related work
Using Components and Labels to organize the backlog
Share
View full details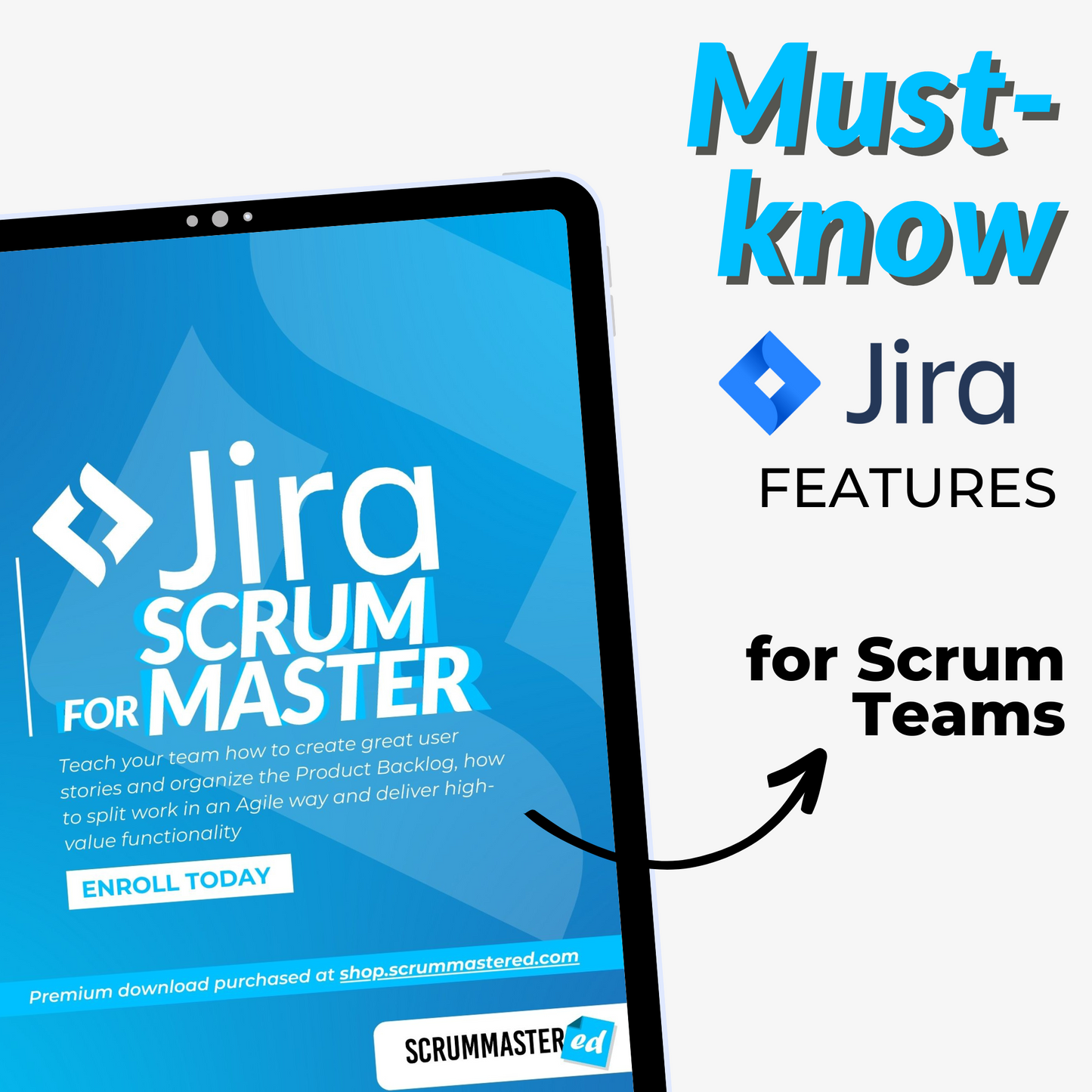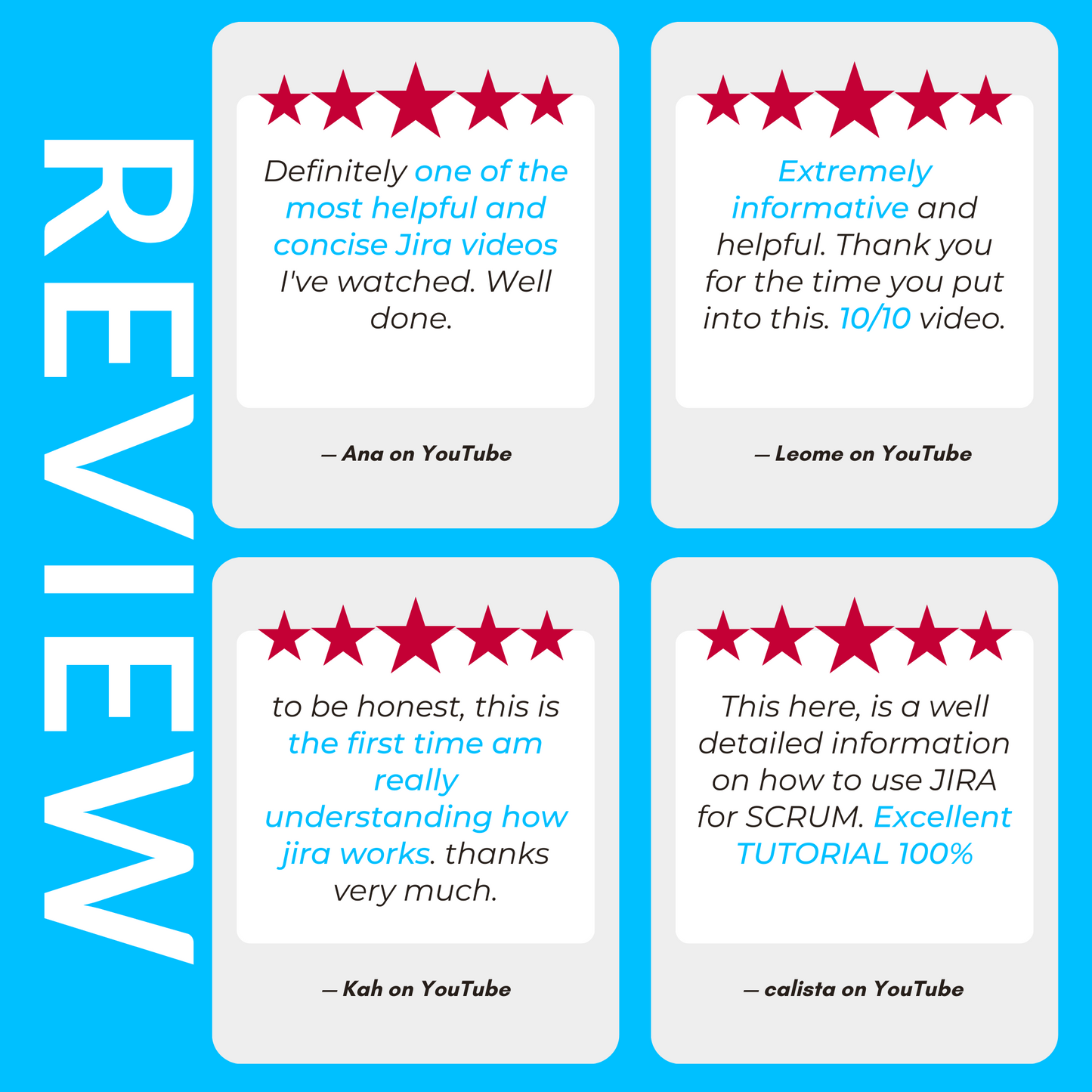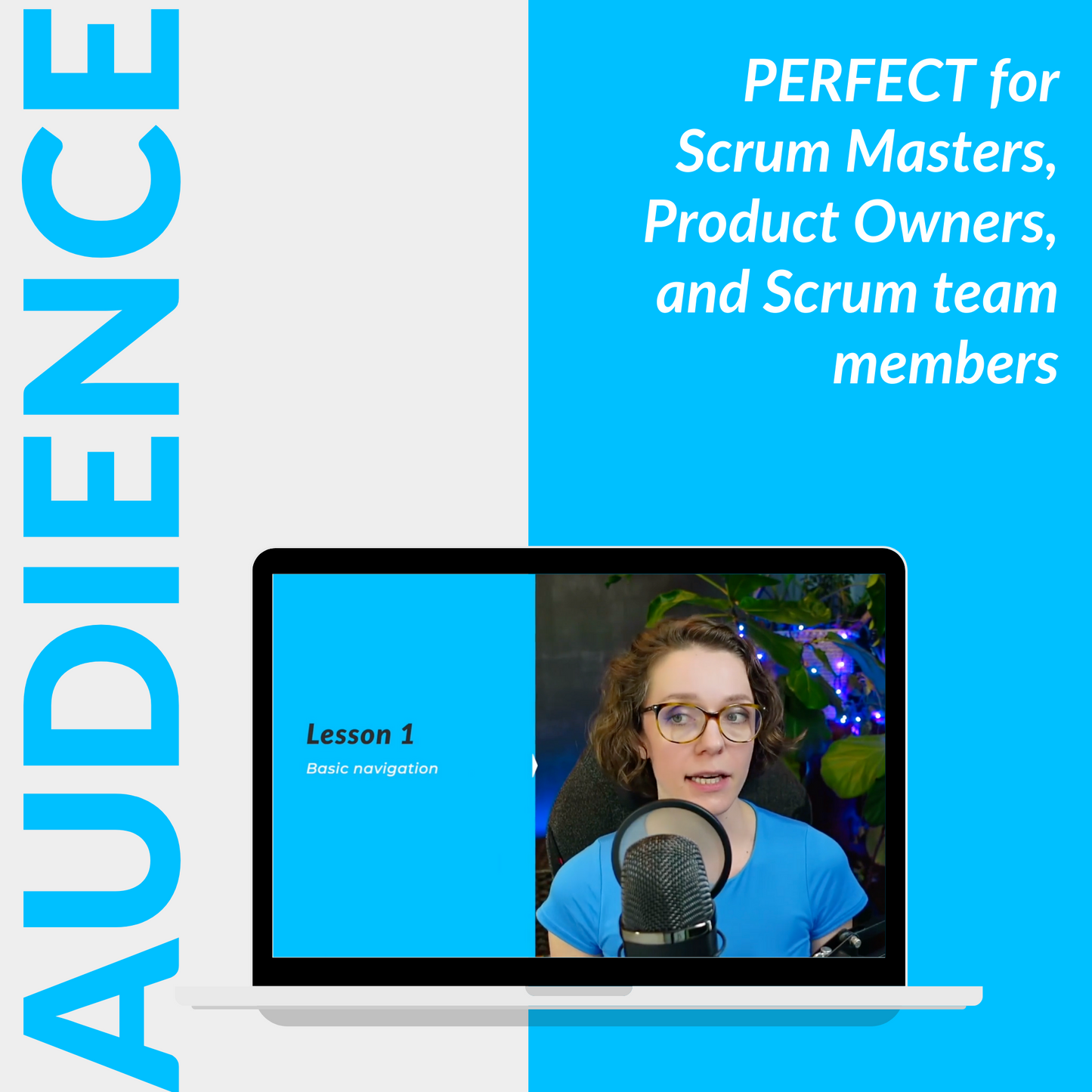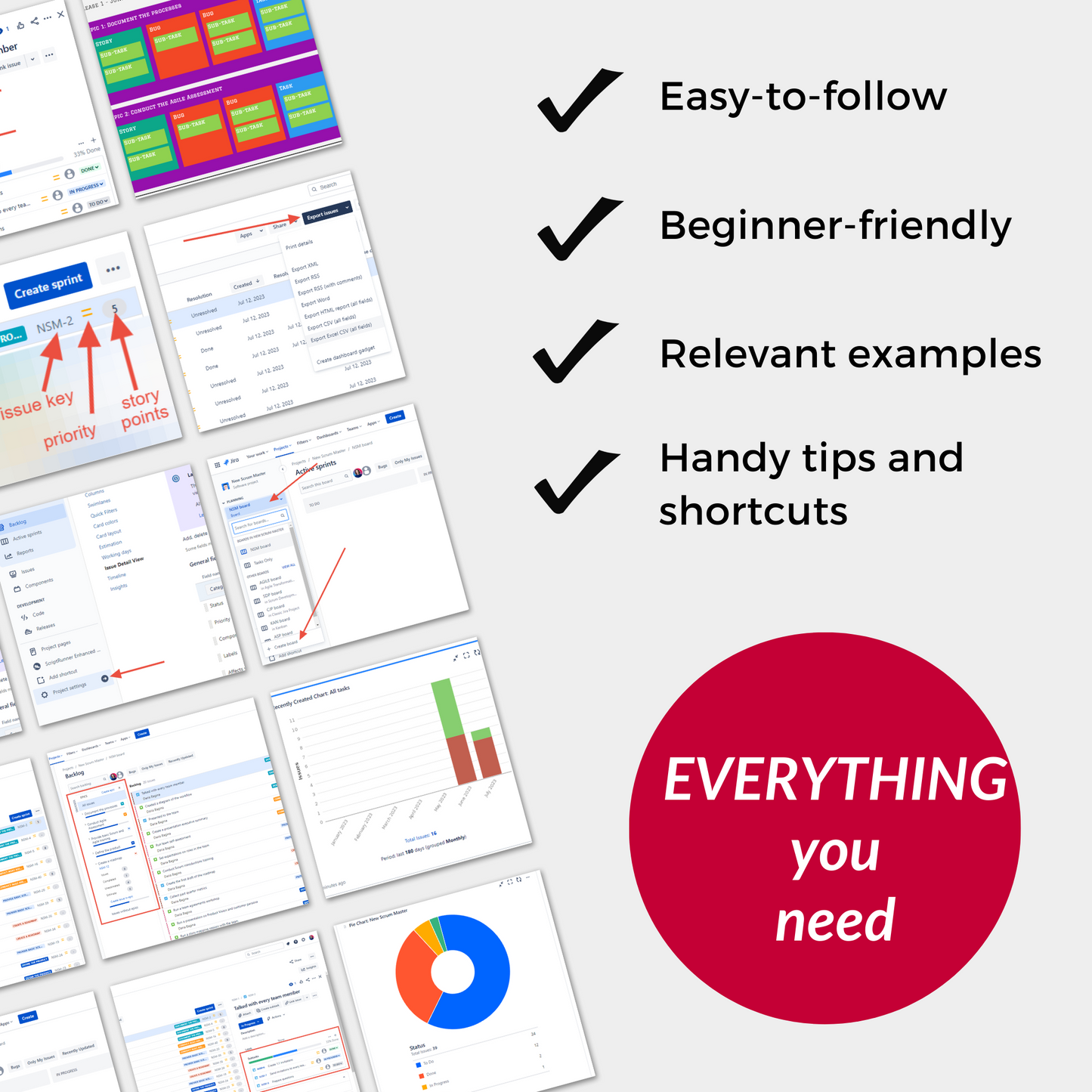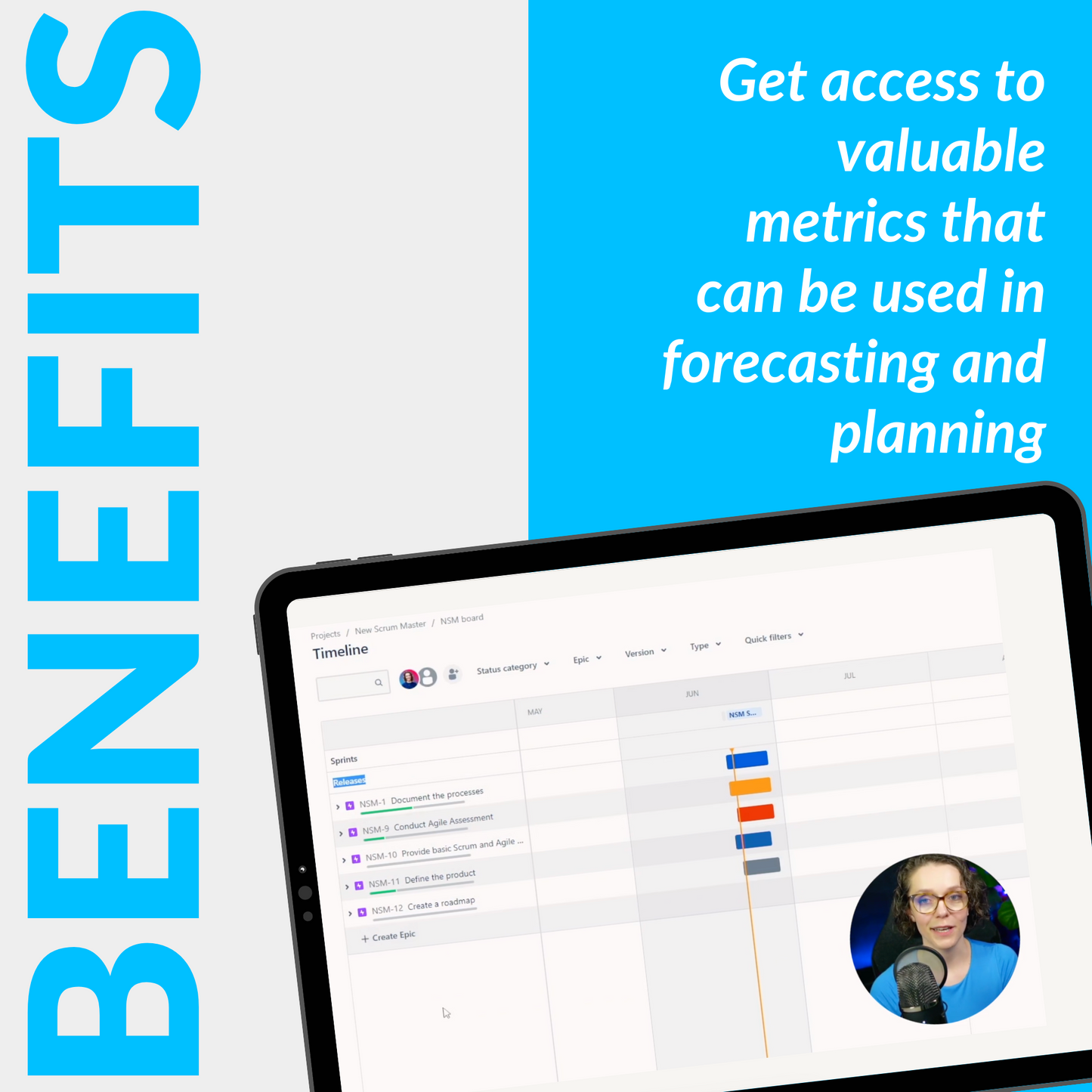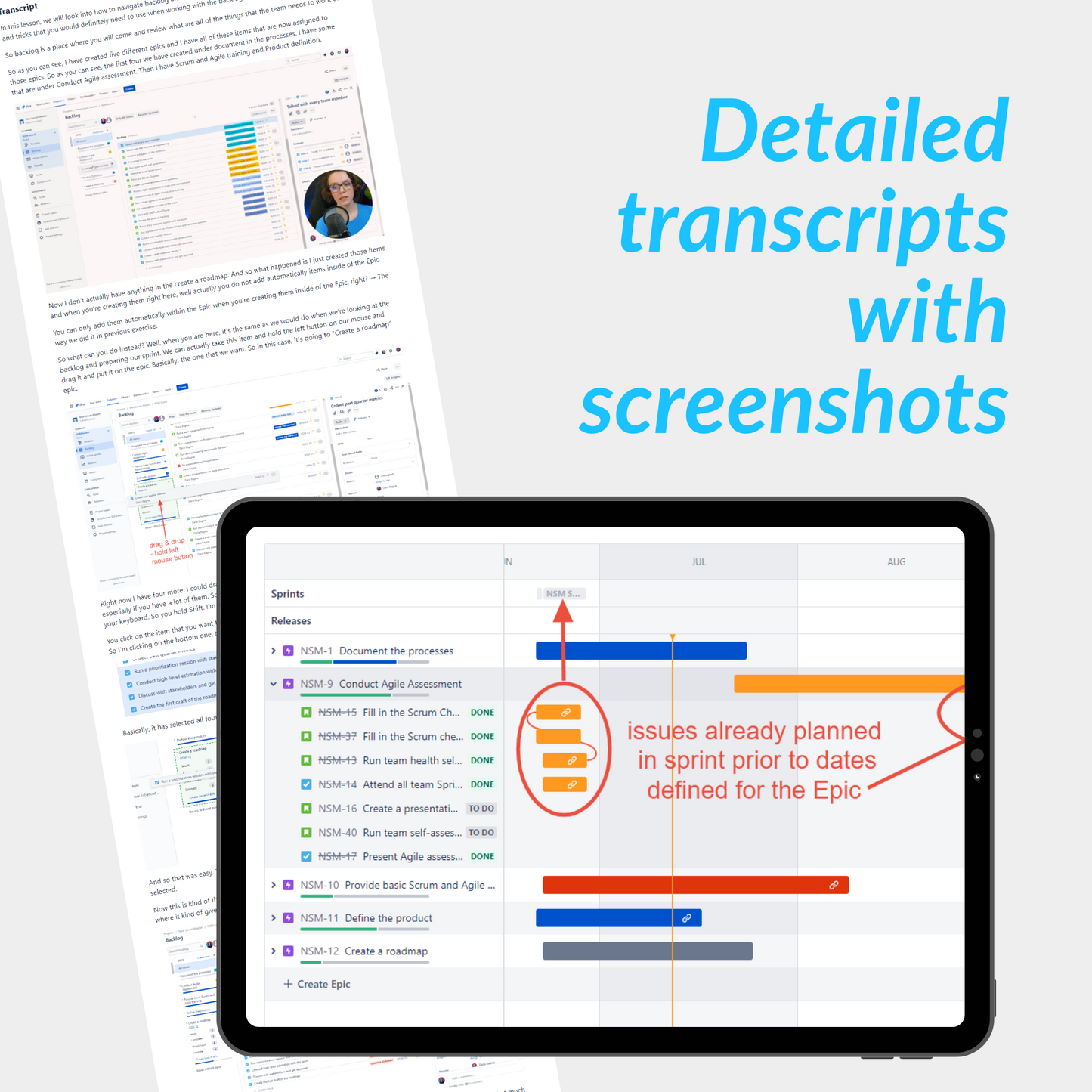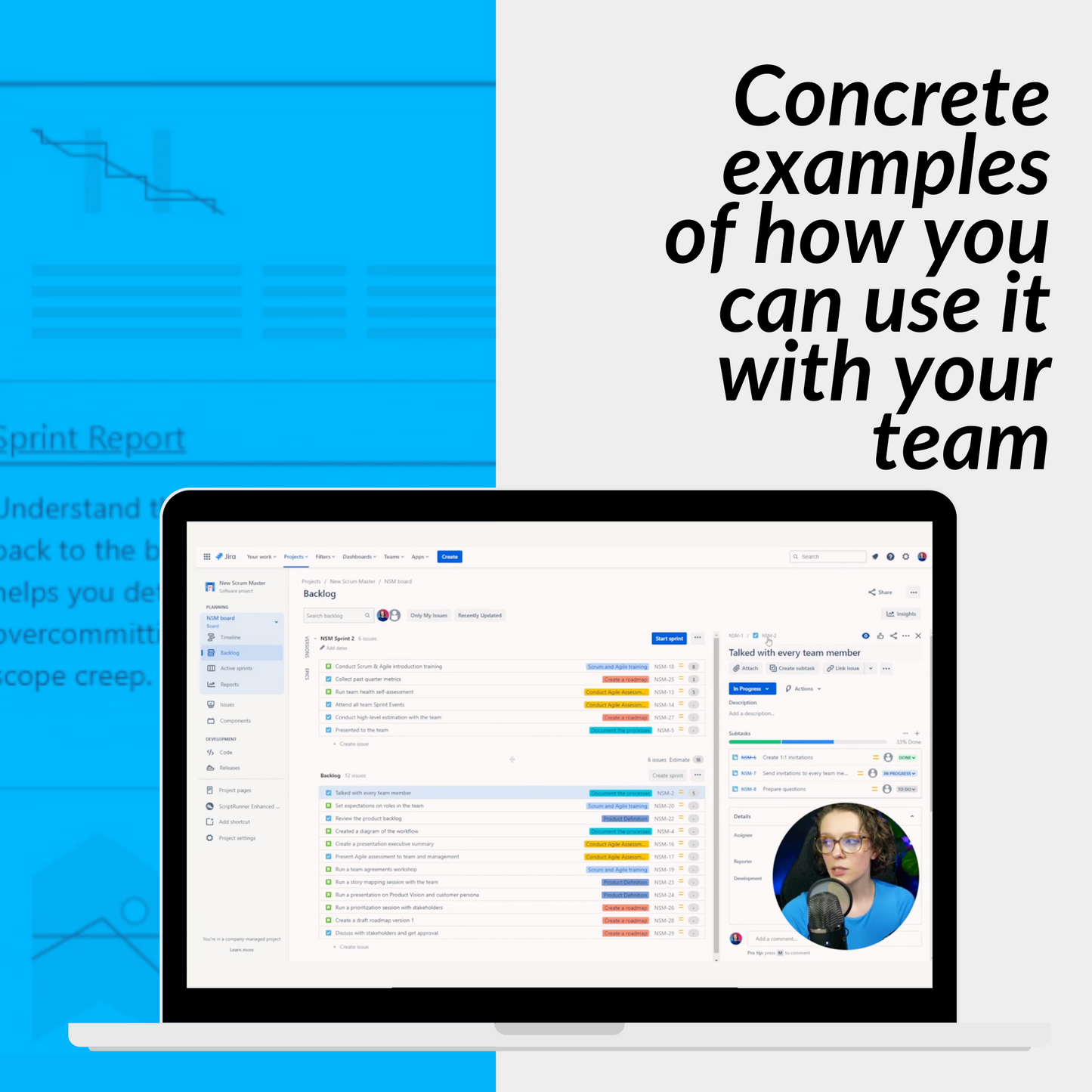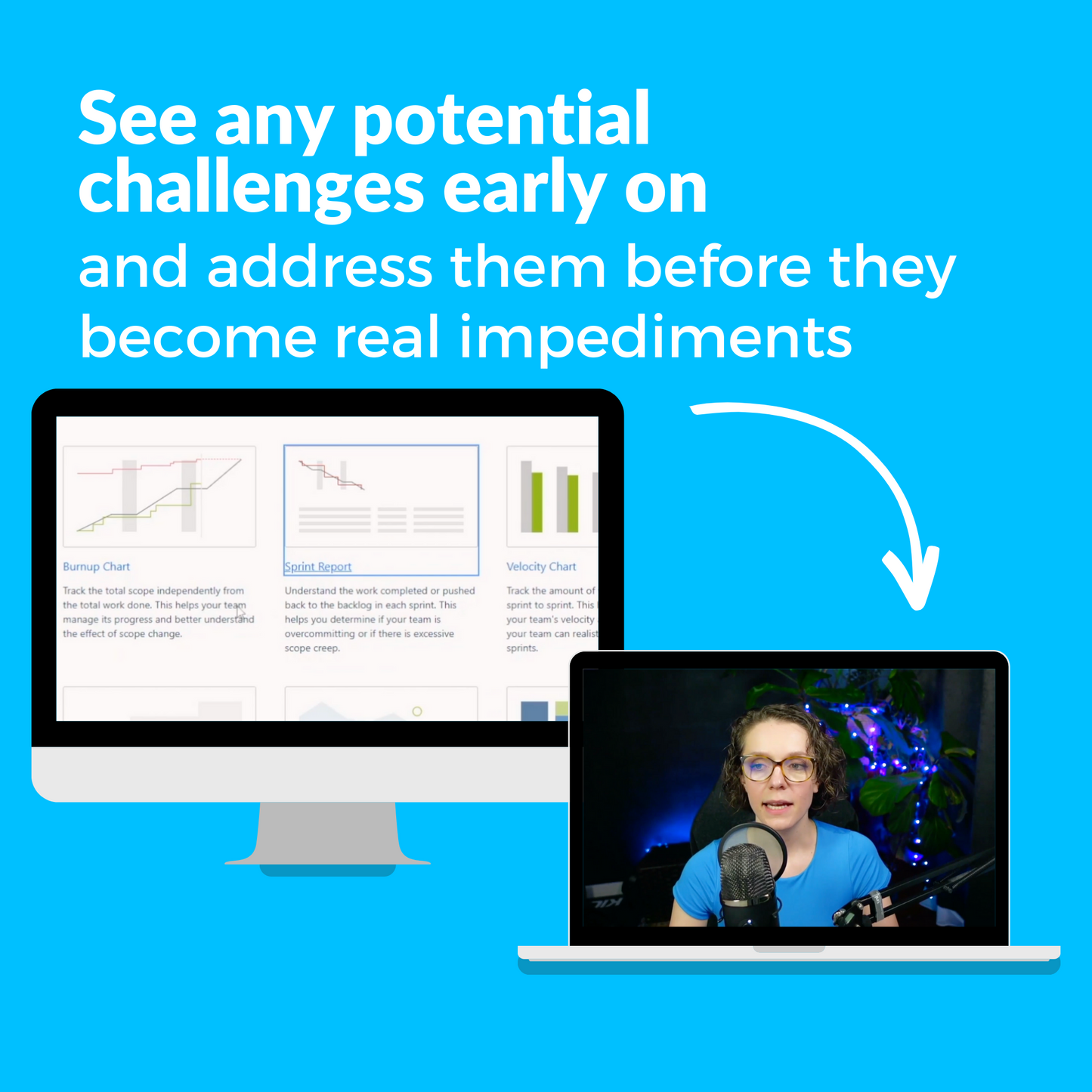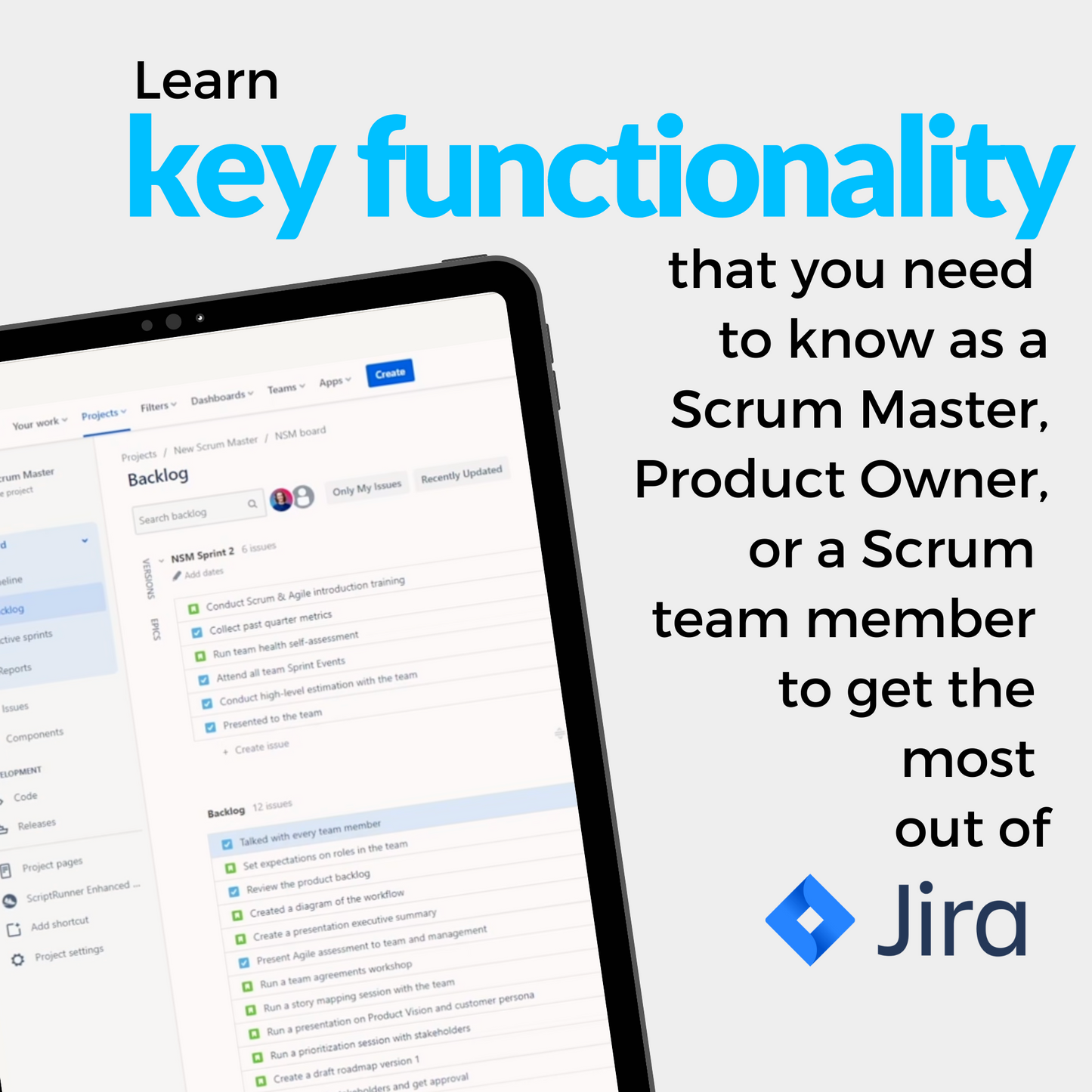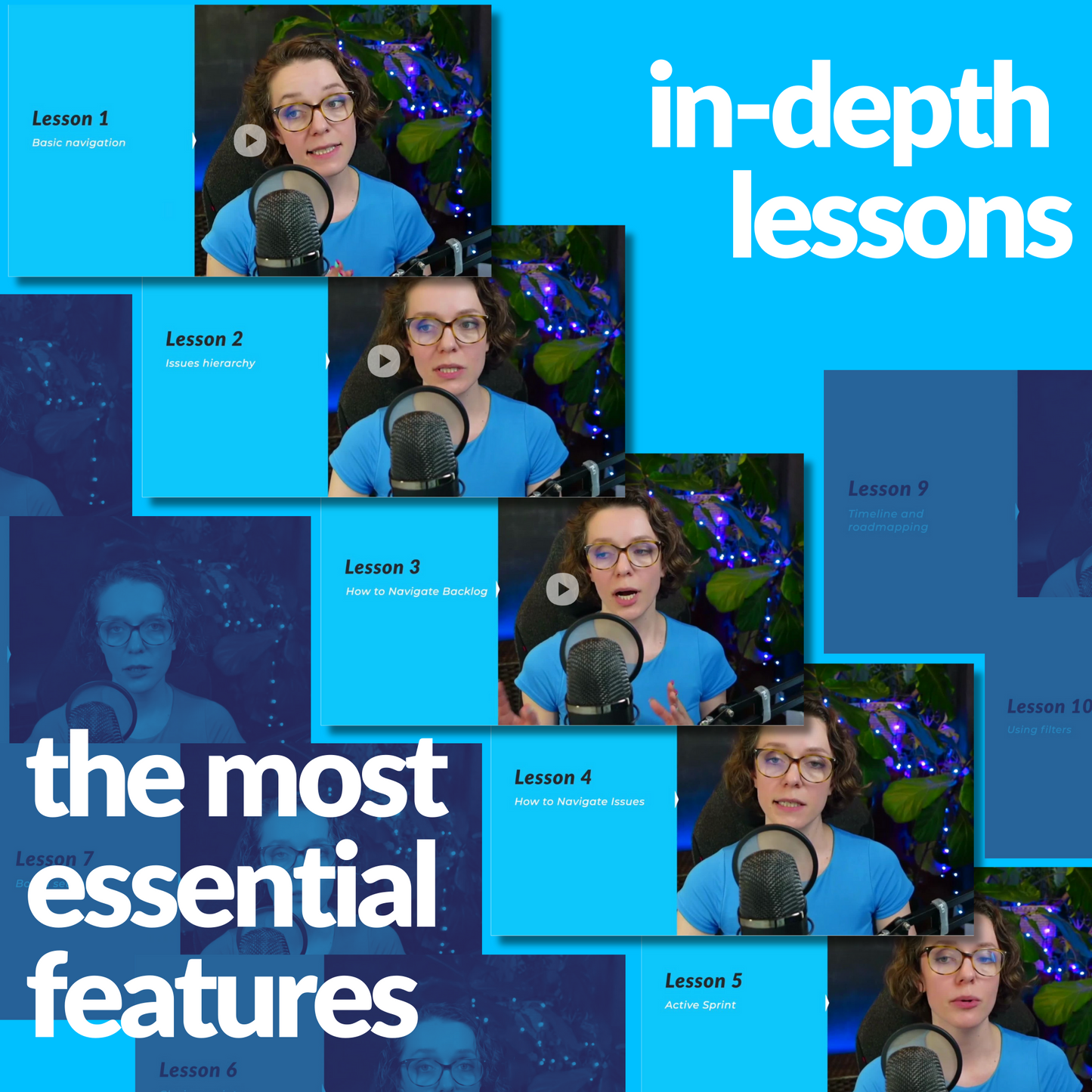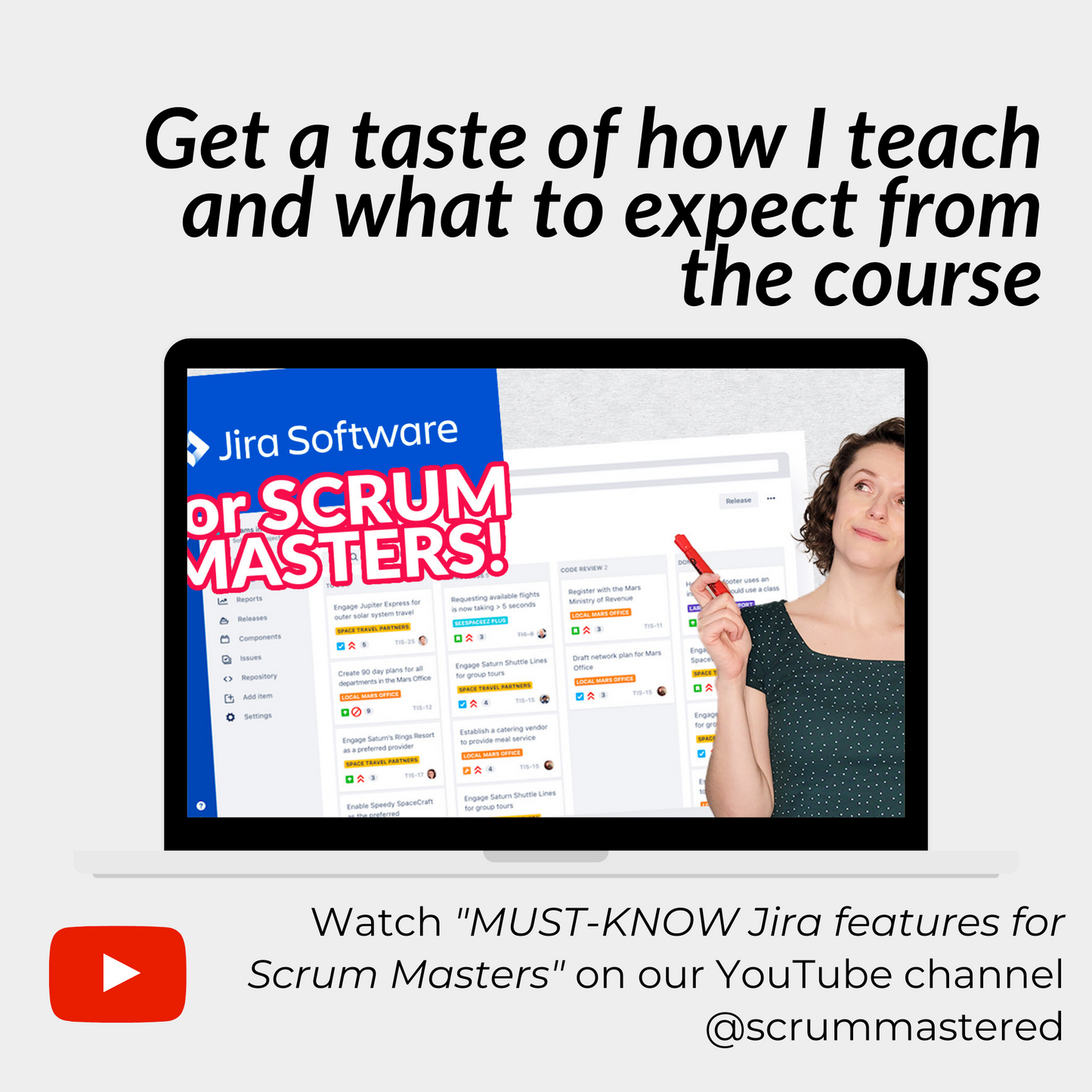 Immediate Download

Get your guides and templates immediately after completing the purchase. Download the files - and you are ready to go!

Always up-to-date

Buy the guide or template once and receive all future updates of this product automatically. Even if the price increases, you don't pay a peny for updates.